By Lisa Shell

For Sassy Seafood, it's all in the name. The homegrown company, started by two commerical fishing families, is gracious, flirtatious, energetic, wise, persistent, adventurous, and tenacious. Did I mention she's somewhat of a spitfire and very sassy? She is a Sassy Seafood bomber girl. She is a piece of original graphic art.
In fact, there's a team of women who are waiting to meet you. There's Mistress, Betty Lee 111, Smokin' Sadie, Willie's Girl, Little Lemon, and Delicious Dot. Each new character is conceived and developed slowly, one at a time, to represent each can of hand-packed seafood.
Sassy Seafood's Production Distinctions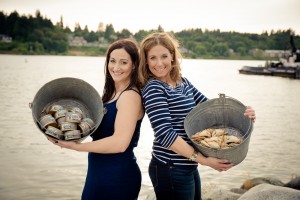 Just over six years ago, Teresa Reeves and Libie Cain, two young mothers (who double as members of a commercial fishing fleet, boat owners and entrepreneurs) had a great idea. They joined forces to create wild, certified and sustainable micro-canned tuna that is caught fresh in the Pacific Ocean. Then, they directly marketed their product to customers online, at local markets and at select charitable events. It's truly a product that comes from their boat to your belly.
These two best friends began their venture as business partners aboard two distinct fishing vessels that call Westport, Washington home. The F/V Betty Lee III is owned and operated by Captain Shane and Teresa Reeves. The F/V Mistress is owned and operated by Captain Chris and Libie Cain.
From the depths of the Pacific Ocean, Teresa and Libie's fish is caught and brought to the dock. Here, it is hand-packed, canned and readied for labeling. They unload, tally and weigh every fish before making the short drive to the processing plant. When fishing for albacore tuna, both boats use the "hook and line, one at a time" method of trolling. Using barbless hooks, the fish are carefully brought on board one at a time. This is sustainable fishing. The fresh fish is then brought to the dock and rushed to the canning plant, where it is hand-packed and readied for market.
Two distinctions set apart Sassy Seafood from their competitors in the artisan canned seafood niche. First, they catch their own seafood. The second distinction is their quick drive to a local micro-canning plant.
The Start of Sassy Seafood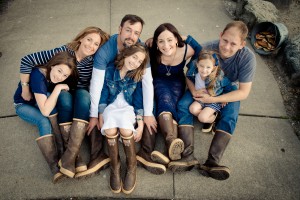 Teresa and Libie became fast friends. Libie had relocated to Westport after marrying Captain Chris Cain. She had spent many days as a deckhand on board the F/V Mistress in a commercial fishing operation.
Libie continued, "When you are out on a commercial tuna fishing trip, you're either fishing, sleeping, thinking, or dreaming. I was sitting in the back on the fish hatch. It was right by buoy 9, the green one, that marks the beginning of where the Grays Harbor Bar gets bad."
Libie said, "Teresa and I were texting. I was sharing all these ideas, and I asked Teresa again if she thinks we could do this. I was explaining how we could make a go of it." It was all about "Boat to Belly."
And Teresa's reply, in true friend form, was, "I'm down with it."
Libie had a tear in her eye as she described the moment her idea came to life. She said, "I'll never forget that text."
What ultimately made the duo decide to start their own canning business? Teresa said, "Two things – first, I wanted to be involved in my own life. Second, I get to be with my best friend and family." Libie added, "And third, if you can't beat 'em, join 'em."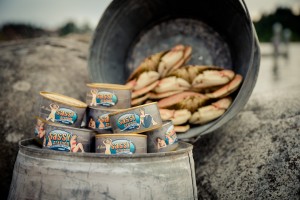 Teresa quickly left her retail management job at Maurice's and took on a marketing role. Libie dove into learning about the latest fishing regulations and how to educate consumers. She jumped into volunteer roles at the local, state, federal, and international levels.
Libie currently serves as one of six directors for the Astoria/Westport area on the Western Fish Boat Owners Association. In fact, she is the first woman ever elected as a director of this association. Participating, working hard, teaching their kids how to make responsible choices, and, most of all, being involved with their friends and family are all important to the two business owners.
Sassy Seafood's commitment to "boat to belly" is not just about the fish – it's about families. These two families are helping build a strong domestic market for the United States Commercial Fishing Fleet by selling fresh seafood off the boat and offering boutique flavors of canned albacore tuna and razor clams.
For fish facts, fish practices, and more fish stories, check out SassySeafood.com or meet the team in person at a local Saturday market. The Sassy Seafood Facebook page is updated every week during the market season with the fresh dates and times of their next locations.