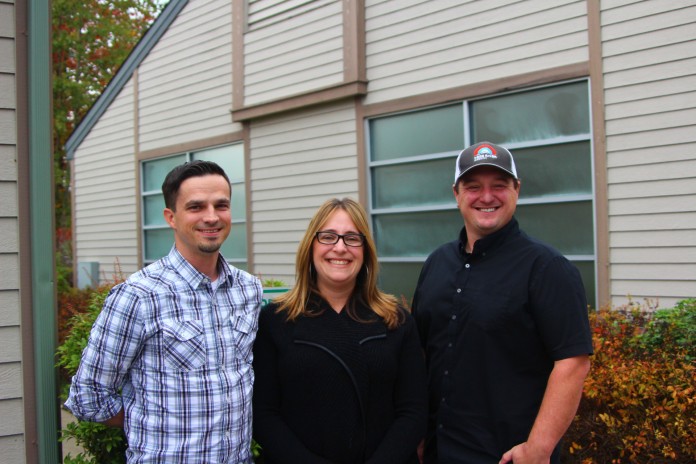 At GraysHarborTalk we strive to create meaningful, engaging content about the people, businesses and organizations that makes the Harbor such a great place to live, work and play.
Whether highlighting a community member donating time to a local non-profit or sharing information about fun activities to enjoy with your family, our talented writing team works hard to source stories our readers care about.
Because all of our content is published online, it's easy to measure how the stories we share impact the community. As an online community social network, the content we publish on GraysHarborTalk can be shared easily across the web with our readers, local businesses and other organizations — near and far.
Here is an example of how our content circulated on our sister site, SouthSoundTalk.
Earlier this spring, SouthSoundTalk published a story about hiking routes along the water ideal for whale watching. The article received many views, likes and shares — including one share from the Washington State Parks and Recreation Commission.
"You don't need to be on a boat to get great views of whales in Washington!" the Washington State Parks' Facebook post stated. "SouthSoundTalk shares how you can spot orca, humpback and gray whales from land. And we're happy to say that many of the best vantage points are from trails within your state parks — on the coast and in the Salish Sea! Whale watching season is just around the corner!"
The Washington State Parks' post received 666 likes, 58 comments, and 373 shares — reaching thousands of people outside SouthSoundTalk's own distribution network. This is similar to dropping a pebble in a pond — the impact reaches beyond the source, outward into the community.
The article includes the Olympia Orthopaedic Associates' logo. The business chooses to have their logo embedded in articles about outdoor recreation and healthy living. Our Content Engine matches a customer's target market to stories written by our paid, professional writers.
As this article was being circulated and shared, the Olympia Orthopaedic Associates' logo went right along with it. As each person read the article, they were exposed to the logo and the impressions far exceeded our promised reach.
The unique structure the community social network offers, by design, a way to create chatter around a story and have far-reaching influence. This is the power of online content, creating real impact beyond its original source.
GraysHarborTalk is a digital media company sharing positive stories about people, places, and businesses in Grays Harbor County. GraysHarborTalk offers content marketing and online options across our Community Social Network to advertise in Aberdeen, Hoquiam, Montesano, the ocean beaches, and beyond. Advertise with GraysHarborTalk to reach your target market, grow your brand, and measure results.