Submitted by Grays Harbor Rocks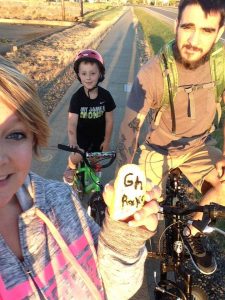 Grays Harbor Rocks. For those of us who have lived in the Harbor for some time, we already think so. But over the last few weeks, something exciting has happened that really rocks. Literally. Have you noticed families, kids and adults alike out and about in the communities a bit more? Well, they are. Walking the streets, scouring local parks and attractions. Climbing playground equipment, around bushes, under benches and everywhere. They are visiting local landmarks and businesses even more over the last few weeks all because of Grays Harbor Rocks. A movement has started and its popularity is gaining momentum like a landslide of the good kind. Families are spending time together and craft store paint shelves in the Harbor are bare.
I contacted group founder Ashley Calloway to find out more. She said, "My Aunt Debbie from Port Angeles was always posting on her Facebook all these beautiful rocks she had been painting and I was intrigued. I asked her finally why she was painting rocks? She then added me to the Facebook page, Port Angeles Rocks!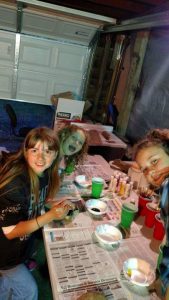 I watched this group for a couple weeks then I decided, why not start this here. I began painting rocks, opened the group and added a few friends and started placing rocks in every city of the county just hoping they would be found. Some of those rocks are still M.I.A., but that's okay because I know they made someone's day. What I want for GH Rocks is to spread joy. I want to see smiles and happiness. Families need to come together more often and to take time to get fresh air, go explore. Go make memories."
And that's what is happening. Over the past few weeks, the group has already grown to over 3, 000 participants. From Aberdeen, Hoquiam, Elma, Westport and many more areas. Families are getting together, painting rocks, hiding them searching for new ones and spending time together. The page is endless with pictures of smiling faces.
You did it Ashley Calloway. You helped spread joy. And Grays Harbor thinks you rock!