My husband's grandfather, Duncan Osler, had a favorite joke to play on newcomer's to the Harbor. He would tell them that the trick to clamming was how you placed your bucket. You had to push it in the sand just right so the clams could jump into the bucket as the clam tide came up. "Really?" they would ask and he would chuckle.

No, not really. I am not a Harbor native and like many before, I at one time fell for Papa Duncan's handed-down joke played on me by my father-in-law. I now know getting your limit requires a lot more than setting out a bucket. You've got to have shovels or clam guns, a careful eye for the dimples in the sand, quick reflexes and a little bit of muscle. But the satisfaction of the hunt when you open up that catch net, and that hot plate of clams at the end, is well worth the work.
The hot clam plate that I usually make is Renee's Clam Fritter recipe. It is the only one I know. Chop up the clams into bits, mix it with some egg and flour and cook it up almost like a pancake. It's good, especially with a little homemade tartar sauce. If I don't make fritters you can bet I'm making chowder, creamy and thick with the potatoes cut small and the clams cut big. These two recipes used to be enough before we returned to live in the Harbor. Now that we are back for good, and hitting every clam tide, I'm looking for a few new recipes.
I reached out to some Harbor natives and friends for help in my quest. "How do you like your razor clams?" I asked. A few, including Aberdeen foster mom Teresa Holt, said, "In the sand." Teresa says her family loves the beach and the kids enjoy playing in the sand and waves, but clams just aren't their thing. Well, that just leaves more for the rest of us!
Jolene Wilson was a little more helpful. A lifelong coast resident she remembers her first time clamming with her grandfather at the age of eight. He bought the family property in 1956. She treasures family memories at the beach and has even held onto grandpa's old fish tickets from the 1970s. Jolene's favorite way to prepare her catch is baked. First she dredges cleaned razor clams in egg, then rolls them in crushed Ritz crackers. Just two to three minutes per side in a hot oven and these clams are ready to be served with a drizzle of hot butter. Heavenly.
Another great suggestion came from Alysa Kummer, Ocosta High School graduate and co-owner of the new Westport boutique Tides & Anchors. Alysa likes to fry her clams. She shakes the fresh clams in a Ziploc full of Louisiana Fish Fry – the yellow package with lemon – then lays them out on parchment and places them in the freezer to firm up a bit. This little trip in the freezer helps them fry up better she explains. She usually cooks hers in a mixture of vegetable and avocado oil but is looking forward to doing her next batch in her new air fryer.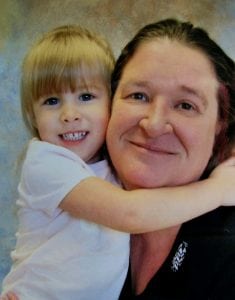 As wife of a fisherman, Alysa prides herself in preparing excellent seafood. Crab, cod, clams, tartar sauce – she's got you covered. And, for anything she can't rattle off the top of her head she's got recipe books for in her shop. "Clamming is our family thing," she says. "We're out there every clam tide, rain or shine. We love it." As a kid she learned to dig for her clams with a shovel, but in recent years has invested in a fancy clam gun, the kind you can pick up at Englund Marine. She says the new gun makes it so much easier and is worth the extra money. Naturally helpful, Alysa also shares that she has a "How to Clam" book in her boutique for newcomers like me. She is much more helpful than Papa Duncan when it comes to clamming how-to tips.
Most people I talked with said they like their clams in chowder, creamy variations similar to mine, although a couple recipes were tomato based like a Manhattan-style chowder. A few others suggested you saute the clams in butter and garlic or just throw them straight on the grill. This made my imagination run wild and soon I was thinking up my own variations of clam kabobs or satays.
The bottom line, though, was that I was thinking outside my fritter and chowder box and learned a few things about clamming at our ocean beaches. Armed with new ideas, knowledge from long-time locals and a clam gun of my own, I'm all set for another few months of clamming.
Check the Washington State Fish and Game website for details on upcoming clam digs along the Washington coast. Happy clamming!