Some of our best holiday memories come from traditions passed down through the generations. Whether it's the perfect turkey stuffing and pie recipe or Christmas ornaments collected over decades, happiness truly is homemade when you spend time together.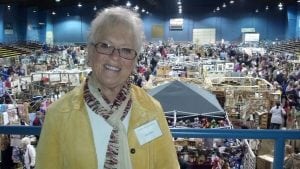 But if your family isn't Pinterest perfect or hands-on crafty, celebrate by exploring the annual Country Christmas Bazaar at the Grays Harbor County Fair and Events Center on November 18-19. With hundreds of booths filled by local crafters and artisans, you're sure to find the makings of happy holiday memories.
Originally organized by Karen Olson, the Bazaar is now capably under the direction of her daughter Carrie Vessey. Explains Vessey, "My mom started this event in 1978, along with her cousin Marilyn Olson, at the McCleary Community Center. They had about eight tables of crafters there and one horrendously stormy weekend. With few customers, the vendors spent their days swapping goods and playing cards."
Olson passed away last Spring after a brief battle with cancer. Vessey and her husband, her brother and sister-in-law, friends, family, and even children vowed to continue the beloved tradition. "This has been a challenge, as we are all missing her deeply," says Vessey. "Also, we all work full time so we are thankful that the vendors have been respectful and so supportive of us at this emotional time. We have had so many customers and vendors extend their immense gratitude and sympathy after my mom's passing. The outpouring of support and personal notes from so many vendors really helps to prove the impact my mom had on so many people's lives."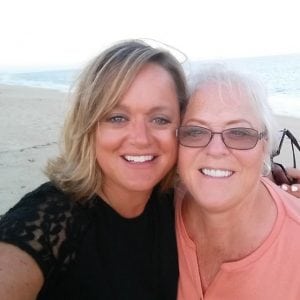 2017 promises more than 200 spaces of Northwest goodies to eat, wear, give, and enjoy. "This year was a busy one, as we worked to understand the copious amounts of notes, diagrams, and forms that my mom kept so masterfully," she adds. "Now that we've set up the business and worked through the planning phases, all we have left is the main event. We are so excited to see all the familiar returning vendors and to welcome the many new ones! We will learn from things that we get to problem-solve and work to make it even better next year. The Grays Harbor County Fairgrounds staff have been extremely helpful in our preparation and during bazaars in the past. Many of them worked with my mom during the bazaar for numerous years and know exactly how it works, which makes it nice for us."
More than just crafters, the Bazaar welcomes guilds and groups working towards a common goal. "We always have several spaces with non-profit groups selling items to raise funds for their particular projects, including churches, Elma High School FFA, Elma High School Commercial Arts, quilter clubs, and guilds. This can be a great way to support some very important causes."
This year the Grays Harbor Fire District 5 Association will host pictures with Santa. Bundle up and snap those perfect holiday-card photos with plenty of time to mail to grandparents, aunts, uncles, Rudolph, Frosty, and Mrs. Claus.
The Bazaar is free and open to the public. Doors are open from 9:00 a.m. until 5:00 p.m. on Saturday, November 18 and 10:00 a.m. through 4:00 p.m. on Sunday, November 19. Vessey estimates that "perhaps five thousand or more people attend each year. I hear from many people that this is part of their holiday tradition, one that starts the season for them, and that they attend with the same people and do the same 'routine' each year." Parking is plentiful but come early for the best offerings rain or shine.
Vendors are still being accepted for the waiting list but a space is limited. Interested sellers should leave a message describing their merchandise at 360-482-2717 or karenselmaccb@gmail.com and staff will reply with details. "The spaces fill up quickly each year, with the returning vendors getting first rights to the spaces. A substantial waiting list is full of amazingly talented people and items and we wish we had space for all of them," says Vessey, but the team is doing all they can to accommodate everyone.
The Fairgrounds is located at 32 Elma-McCLeary Road, an easy half-mile from Elma. Follow the Bazaar on Facebook to ask questions, find details and vendor information, or share the event with family and friends.
Traditions and holidays are like peanut butter and jelly, cocoa and marshmallows, family and friends. Continue an old favorite—or start a new one—at the Country Christmas Bazaar.
Sponsored