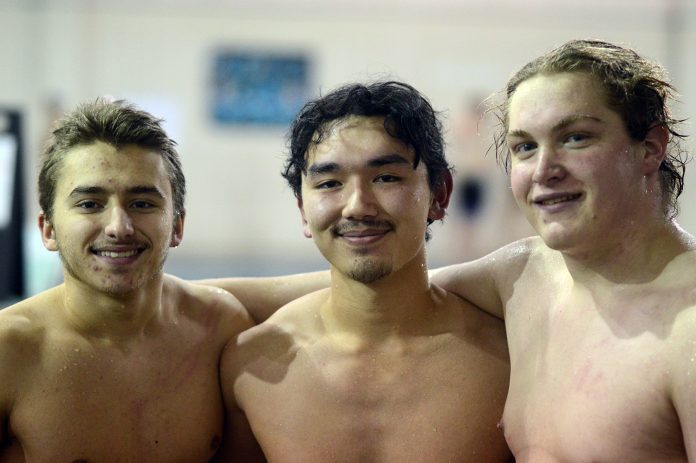 Aquatic or automotive? That was the decision facing Kai Kawashima a year ago.

Kawashima joined the Aberdeen High School swim team with classmates Conner Gates and Trevor Mullin during their freshman year. They would hardly be the first group of fresh-faced ninth grades to be somewhat overwhelmed the first time they experienced high school swimming.
But they found comfort in knowing they weren't heading into the water alone. Each one leaned on the others when needed. They trimmed times, became better, and constantly motivated one another.
During his sophomore season, Kawashima advanced to the state meet as a diver, an impressive achievement made even more incredible given the fact that Kawashima had just started diving less than two months before the state meet.
Diving just clicked for him.
However, as his junior year approached Kawashima's strong desire to swim was challenged by an equally powerful desire to drive. Like almost every 16 year old out there, Kawashima wanted a car.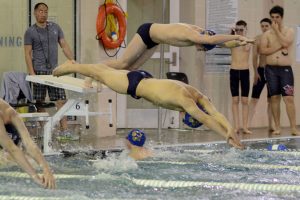 To accomplish that he needed to work. If he elected to go in this direction, he knew scheduling conflicts would surface, making it impossible to dedicate the needed time and effort the Bobcats swim team would require.
Mullin, not wanting to see the trip disbanded, offered up a solution.
"I kept telling him that I'd pick him up and drive him to practice every day if I had to," Mullin said.
Mullin's offer was appreciated, but ultimately turned down. Kawashima decided against turning out for the swim team his junior year. Instead he worked, mostly translating documents into Japanese, and saved up money to buy his first car.
As it turned out, the price of the vehicle was significantly lower compared to the other price he paid for missing the season.
"I knew my senior year would still be there," Kawashima said, "but it still ended up being a lot tougher than I thought not swimming my junior year. It was hard not being out there with them. It was especially difficult when I saw everyone up on the platform when they went to state. I wanted to be there with them."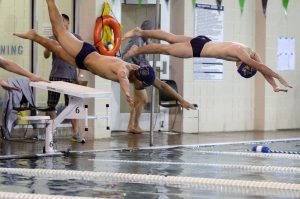 For a second consecutive year, Kawashima went to the Class 2A state swimming and diving meet. Only this time he went as a spectator.
He watched and cheered as both Gates and Mullin competed in the 200 medley relay.
It was in the parking lot of the King County Aquatic Center just moments after the completion of the state meet when Kawashima made his next decision.
"Right then and there," Kawashima said, "I knew I was going to come back. I just missed it too much."
Now the proud owner of a 1997 Honda Civic, Kawashima is back with friends Gates and Mullin where they started four years ago as members of the Aberdeen swim team.
"I thought it was awesome for Kai (to come back) because he meant so much to this team," said Gates, who was also a member of the Bobcats' 200 free relay state team last season. "It made such a difference in the team moral. It was just an amazing thing to have him come back."
"You could just see the entire room light up when he returned," Aberdeen head coach Rob Burns added.
Kawashima now plans to make a third straight trip to state, only this time back he wants to head back as a participant.
"It made me mad when he was gone," said Mullin, who competes with Kawashima in the 100 breaststroke. "He's the one that's got me through the last few years, with swimming, with school, with life. It was a great season last year. It's better this year."
Kawashima's presence in the water was immediately felt too as he gave Aberdeen its first event triumph of the year; he won the diving competition during the Bobcats' season-opening meet against Olympia.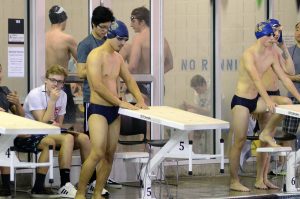 "It definitely felt really nice being back out there," Kawashima said. "I started off a little rusty (with diving), but I think I'm now better than where I was (as a sophomore)."
During that same meet, Gates also posted qualifying time standards for the 2A District IV meet in both the 50 freestyle and 100 butterfly.
"I was doing double practices all throughout summer. It's just been a slow grind, but it's all for state. State's the goal. Districts will come and we're going to go to state," Gates said. "All these guys are working their tails off. Our attitudes have been great in practice. We're working hard, but it's worth it."
The Bobcats will participate in the Southwest Washington Invite at Mark Morris High School on January 26 before closing out the regular season on January 30 against visiting River Ridge at the Grays Harbor YMCA.
The district championships will be held February 8-9 while the state championships will be February 15-16.