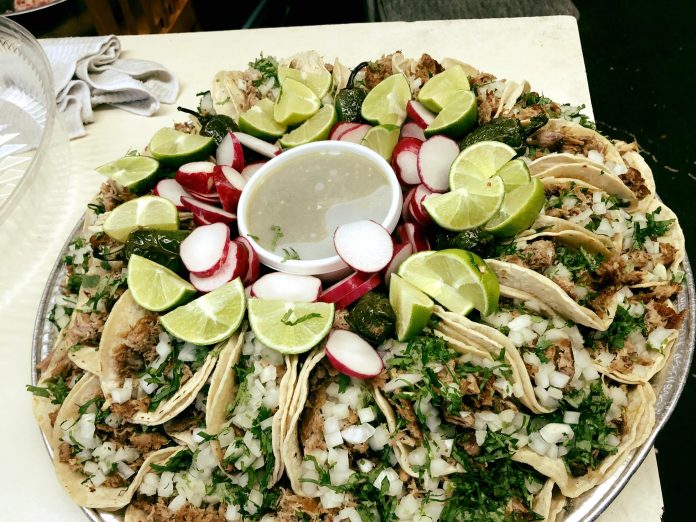 If you are in the mood for delicious Latino cuisine in Aberdeen, then you are in luck. Multiple restaurants throughout the city offer the very best menus loaded with fresh, authentic offerings that are sure to make your mouth water. Whether you prefer your Latino food extra spicy, cheesy, or loaded with sour cream and salsa, you're sure to find the perfect meal for you when you visit one of these Latino restaurants in Aberdeen.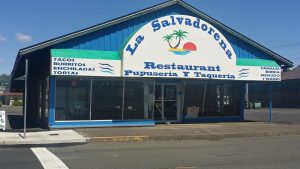 La Salvadoreña Restaurant
122 N H St, Aberdeen
360-532-8747
In the 10 years that La Salvadoreña Restaurant has been in operation, their main focus has been and always will be to keep their prices as affordable as possible while ensuring quality. This enables their loyal customers to stop by various times a month without breaking the bank.
While dining in this comfortable restaurant, choose from a delicious blend of both El Salvadoran and Mexican dishes on their menu. One of the top selling items offered are pupusas. These handmade tortillas are stuffed full of various meats, cheeses and other ingredients. While at the restaurant, try out other unique favorites such as tamales and fried plantains. For more information about this restaurant, visit the La Salvadoreña Restaurant website or Facebook page.
Mazatlan Restaurant
720 W Wishkah St, Aberdeen
360-532-0940
1155 E Wishkah St, Aberdeen
360-533-5808
The first Mazatlan Restaurants in Aberdeen opened their doors in 1989. Today, the original owner operates two locations in the city and continues to instill the values that first helped his endeavor become a success.
Authentically decorated interiors in both of the restaurants are adorned with colorful artwork while Mexican music plays in the background, instantly transporting guests into a Mexican daydream. Additionally, both of the locations offer the same, carefully crafted menu that's grown and been perfected over the past 30 years. Children will appreciate their own menu while the main menu includes everything from enchiladas to carne asada, all paired well with a beer or cocktail from the full bar. Mazatlan also serves as a fantastic option for a birthday party or other celebration. For more information, visit the Mazatlan Restaurant website.
Las Cabañas Latín Flavor Restaurante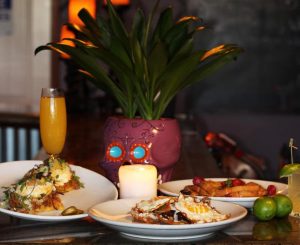 401 W Heron St, Aberdeen
360-612-3274
When dining at Las Cabañas Latín Flavor Restaurante, it's apparent that every dish is made with care from scratch. The restaurant's founders firmly believe that when a meal is prepared and cooked fresh, it not only tastes better, but it makes you feel good. In operation since 2017, Las Cabañas features both Mexican and Salvadoran items on their menu that have been passed down to their kitchen from each of the owners and their families.
Not only can guests dine in the ornately decorated space for lunch and dinner, but there is also the option for Latin style brunch that's served daily. For those with dietary constraints, be assured that there is a wide variety of vegetarian, gluten free and vegan options available. Visit the Las Cabañas Latin Flavor Restaurante website and Facebook page for more information.
Taqueria San Jose
1017 S Boone St, Aberdeen
360-538-4855
Before catching a movie, hitting the shops, or winning big at the Extreme Fun Center in the Shoppes at Riverside, grab a bite to eat at Taqueria San Jose. The super burrito is a fan favorite that is best ordered on an empty stomach. Other hits on the menu include street tacos and Chile Relleno that are especially delicious after loaded with fresh pico de gallo. Visit the Shoppes at Riverside website for more information about Taqueria San Jose.
La Unica Bakery
307 S Park St, Aberdeen
360-533-9902
Although La Unica Bakery may sound like a spot to pick up fresh bread and baked goods (and it is!), don't be fooled: It also doubles as an authentic Mexican restaurant. Order freshly made street tacos, fajitas, tamales, rice and beans or one of their many other options and experience some of the best flavors of Mexico. After you've eaten your fill, pick up one of their sweet treats that are baked in-house for a delicious dessert at home or on the road. Visit the La Unica Bakery Facebook page for additional information.
Sponsored