Greater Grays Harbor, Inc. (GGHI) recently hosted their Leaders Banquet and Business Recognition Awards in October at Quinault Beach Resort and Casino. This annual event celebrates the many leaders in Grays Harbor County and raises monetary donations for the Greater Grays Harbor Foundation that supports local programs such as Grays Harbor Youthworks and SkillsUSA. At this year's gala, Coastal Community Action Program (CCAP) was awarded the honor of Non-Profit of the Year.
CCAP exists to serve the community in any way that they can by working alongside low-income individuals and families to remove the barriers that prevent them from achieving economic stability. Historically they have done this through a myriad of different social service programs as well as responses to community needs as they arise. There are currently nine office locations throughout the Pacific Northwest: Aberdeen, Hoquiam, Elma, Olympia, Raymond, South Bend, Ilwaco, Long Beach and Grayland.
Recently, CCAP has become regarded as one of the statewide leaders in social service program delivery as well as economic development innovation for non-profit social service organizations. Nearly every month, CCAP hosts non-profits or other community action agencies to study how they run their programs and better understand the best practices to implement.
"We have the most dedicated and talented staff, management and board that we could ever hope to have," explains Craig Dublanko, CEO at CCAP. "We are proud to be helping more families and individuals than ever before."
Some quick facts to back up Dublanko's statement include: an annual operating budget of $17.3 million in 2018, $19.7 million in 2019, and a projected $21 million in 2020, staff member growth from 145 in January of 2018 to 185 in September of 2019, and numerous counties being served including Grays Harbor, Pacific, Lewis, Mason, Thurston and the Northwest corner of Oregon.
In 2018, the Aberdeen CCAP location moved into the old downtown Bank of America building after a devasting fire that destroyed their offices in the Armory building. Since their move, many upcoming capital projects have been put on the fast track. A few of those include: the purchase and remodel of a new youth shelter in Aberdeen, the remodel of a new Aberdeen Senior Center kitchen, and the purchase and remodel of an eight-unit apartment complex for transitional housing of Western State Hospital individuals transitioning back into the community.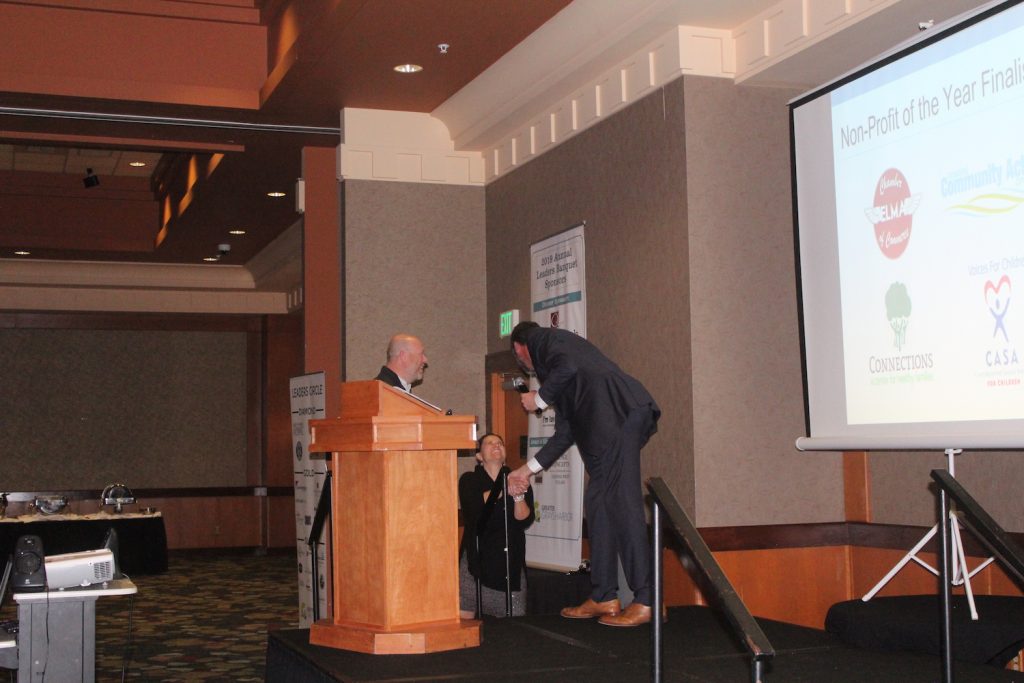 In addition to all of this, CCAP runs over 100 programs. A few of their new and upcoming programs range from Supported Living for Disabled Individuals to Employment Services for Medicaid Eligible Families and Individuals, to name a few.
"Year after year, CCAP has been advocates for Grays Harbor and the surrounding communities," states Derek Schlaht, Director of Member Services at Greater Grays Harbor, Inc. "We are very fortunate to have the opportunity to collaborate with Craig and the other staff members."
For more information about CCAP offices in both Aberdeen and around the state, visit the CCAP website.