Submitted by Grays Harbor Community Hospital
HarborCrest Behavioral Health, the Substance Use Disorder Unit of Grays Harbor Community Hospital, would like to welcome two new providers: Dr. Colette Kato and Dr. Bryce Parent. The staff and hospital are grateful to have these two well-trained and caring doctors to join the team at HarborCrest.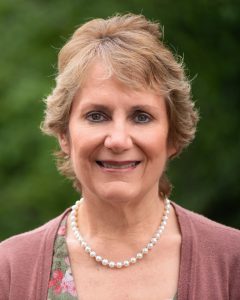 According to Nurse Manager, Tracie Moen, "They've helped maintain an environment of compassion, care and trust for our clients. Both doctors have developed a strong sense of comradery and teamwork with the staff and each other. We are blessed to have them both."
Dr. Colette Kato has been serving the residents of Grays Harbor for over thirty years in private practice. She received her medical degree from the College of Osteopathic Medicine of the Pacific. Dr. Kato is board certified in Family Practice and has been working in addiction medicine for the last five years. We are very happy that she is now joining HarborCrest on a full-time basis. "I am excited to be a part of this healthcare team. We offer compassionate, respectful addiction recovery services to community members throughout Grays Harbor and all across Washington State," said Dr. Kato
"Dr. Kato is a very awesome, thorough, and caring to each and every patient, I appreciate her, she's a great doctor." – Patient Quote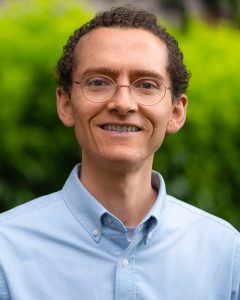 Dr. Bryce Parent joins us as an interim provider until October when he begins a Fellowship at the University of Washington for a specialty in addiction medicine. Before joining HarborCrest Dr. Parent worked in addiction medicine for the Swinomish Tribe and primary care for the Chehalis Tribe. He graduated from the Georgetown University School of Medicine and completed his Family Medicine Residency at Providence St Peter's. "I am glad to join the HarborCrest team working to provide the best in evidence-based care and helping each patient through their recovery in an environment of compassion, respect and support," said Dr. Parent
"Dr. Parent is very easy to talk to, he was very helpful and he took his time with me."
– Patient Quote
Again, Nurse Manager, Tracie Moen, "Dr. Kato and Dr. Parent have been excellent additions to HarborCrest. They are both very knowledgeable about Substance Use Disorders and the co-morbidities that accompany it."
Dr. Parent and Dr. Kato join HarborCrest's new Medical Director, Dr. Larri Ann Mishko as they continue the work of offering excellent patient care with a multi-disciplinary team dedicated to creating an environment of comfort and healing. HarborCrest offers several services for those with substance use disorder including: Detoxification and stabilization program; Chemical-using pregnant women services; Medication assisted treatment (Suboxone); Outpatient services; Family programs, and Specimen screening.
The care offered by our skilled physicians and multidisciplinary team are what makes HarborCrest a place of hope.
For more information please visit the Grays Harbor Community Hospital website or call toll free: 877-346-8253