There is nothing like horseback riding at the beach in Grays Harbor. When the rest of the Pacific Northwest is melting from the heat, the beach is a nice cool respite. If it's too hot to ride the trails in the forests, the coast is probably just the right temperature. If you are looking for a nice ride on a fairly quiet beach, Ocean City is perfect.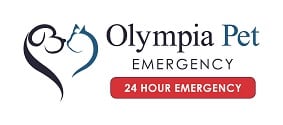 Just off WA-109 on Second Avenue is the perfect place to park a horse trailer. You can take Second Avenue all the way to the beach and park on the sand if you have a rig that can take it – just be sure you do, or you'll get stuck in the dry, soft sand! Otherwise, just passed the Screamin' Eagle Campground is the Ocean City Beach State Park. There is a fairly big parking area with several RV/big rig spots that can accommodate trailers. It also has bathrooms and picnic tables with little camp grills so you can have a picnic before or after your ride if you wish. It's just a short ride down to the beach, with room to ride off the road. Cars go slow and are respectful of the horses.
At the beach, you have two directions you can go. If you go to the right, no cars will be on the beach, which is nice. The beach ends at Griffths-Priday State Park. That directions seems to also have less people. To the left, cars are allowed and it's a bit busier – you will ride by Quinault Beach Resort and Casino this direction, and eventually come to the North Jetty at the end of the beach.
In the morning, be prepared for chilly weather and sea mist. Even when it's in the 90s further inland, it can be in the 60s on the coast, so dress in layers. If you are looking for warmer weather, plan to ride later in the afternoon, when the mist has burned off. Do not forget to pack water for your horses, as there is no potable water at the trailer parking site.
If you wish to camp, definitely check out Screamin' Eagle Campground – they have horse camp sites with corrals, allowing you to wake up, eat your camp breakfast, saddle up and get on the beach in no time! Whether it's for just a day or a weekend, Ocean City is a great place to horseback ride on the beach in Grays Harbor.