For many of us, March means corned beef. Or green beer. Or both. However you like to celebrate it, St. Patrick's Day is here once again! You don't have to be Irish to get in on all the fun of the day. And, luckily, Harborites don't have go far to get their fill of Irish fun, food and drink! Put on your best green and celebrate St. Patrick's Day in Grays Harbor.
Galway Bay Irish Restaurant and Pub
March 4, March 11, March 17-20
880 Point Brown Avenue NE, Ocean Shores
Kick off your St. Patrick's Day festivities early at Galway Bay Irish Restaurant and Pub, where they are hosting two live music nights featuring Irish musicians. First, is Dublin Abbey on March 4 at 6 p.m. They are a folk-rock band with an Irish flavor based in Seattle. Then on March 11 listen to the lyrical Irish ballads of Oliver Mulholland at 6 p.m.
On March 17, Galway Bay pulls out all the stops for a St. Patrick's Day Feis that will last all weekend! They will have plenty of Irish food and drinks, and more music. Live music will be at Galway Bay as well as 8th Street Ale House.
On Saturday, March 19 enjoy the St. Patrick's Day parade at 12 p.m. More details to come, check their Facebook page for information.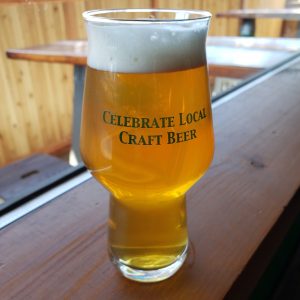 Steam Donkey Brewing
Week of March 17
101 E Wishkah St, Aberdeen
March 17 is an extra special day at Steam Donkey Brewing, as it's their anniversary as well as St. Patrick's Day! They have a week-long party planned that everyone is invited to. Their fifth anniversary party will happen on the day itself, with a St. Patrick's Day menu on the Finch & Bull food truck, happy hour specials and new beer releases! Of course, they will have plenty of green beer too.
Clark's Restaurant
March 17
731 Highway 101, Cosmopolis
Clark's Restaurant will be having the traditional corned beef and cabbage dinner on March 17. Dinner includes red potatoes and a roll. They have heated outdoor seating as well as indoor, and you can order your Irish fare to go as well!