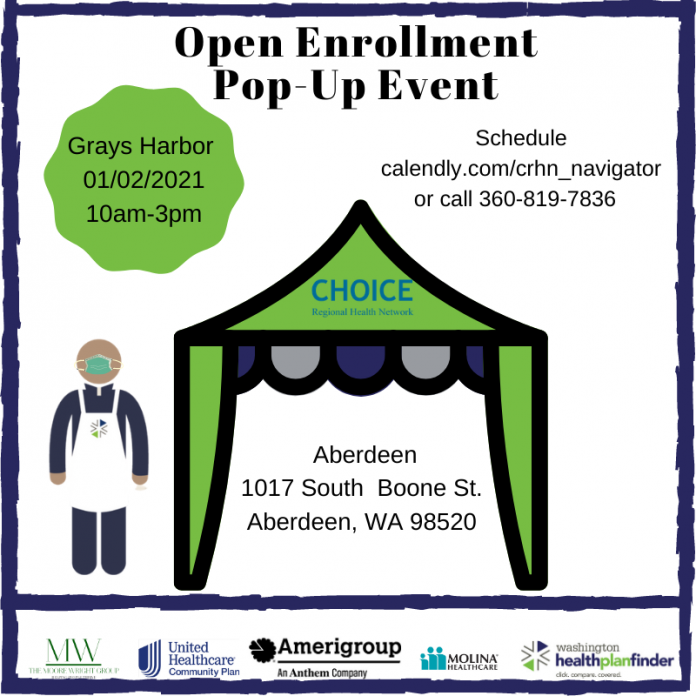 When:
01/02/2021 @ 10:00 am – 3:00 pm
2021-01-02T10:00:00-08:00
2021-01-02T15:00:00-08:00
Where:
Shops at Riverside parkinglot
1017 South Boone St. Aberdeen
WA 98520-6732
Contact:
CHOICE Regional Health Network
3608197836
Join us!
Open Enrollment health insurance pre scheduled appointments and walk ups welcome. Sign up in advance for an in-person appointment during this event by following this link:
https://calendly.com/crhn_navigator/aberdeen or call 360-819-7836
Get non-bias, confidential and knowledgeable assistance with your Washington HealthPlanFinder health insurance application.
Additionally there will be:
Swag, Snacks & Beverages
Masks & other PPE
Other assorted resources and tokens of appreciation