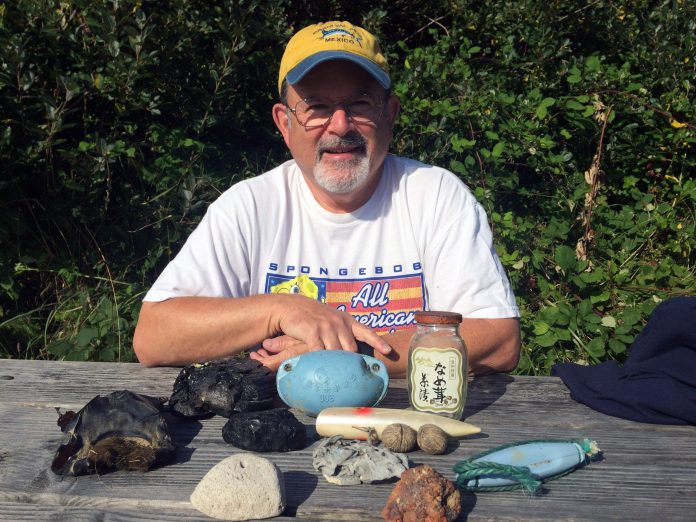 When:
2020-11-06T00:00:00-08:00
2020-11-07T00:00:00-08:00
Where:
Zoom
Stay Home and Stay Healthy
Contact:
Center for Washington Cultural Traditions
"Each item on the beach has a story, and each day at the beach tells a story. If you learn how to read each tideline it's like a page of a book. It tells you not only what's happened, but it will tell you what's coming." – Alan Rammer
Looking for ways to explore the outdoors after the weather begins to get stormy? Join us for an interactive and lively conversation with marine educator and beach combing enthusiast Alan Rammer. Beach combing – like salmon fishing, picking wild blackberries, harvesting fiddlehead ferns, and logging – is part of the cultural fabric of life on the coast of Washington. It has served as a form of supplemental income for coastal residents and reflects the deep cultural knowledge connected to this place. Bring your questions, the items you've found on the coast, and your curiosity as we gear up for coastal winter storms and the stories they share.
Register and learn more here: https://waculture.org/2020/10/22/reading-the-tidelines/?fbclid=IwAR0RNYBWS4UadUGfwa96RQqvIX2KqHYDYh7UEjLyyiy4CqGVUU6LKFe8gvI