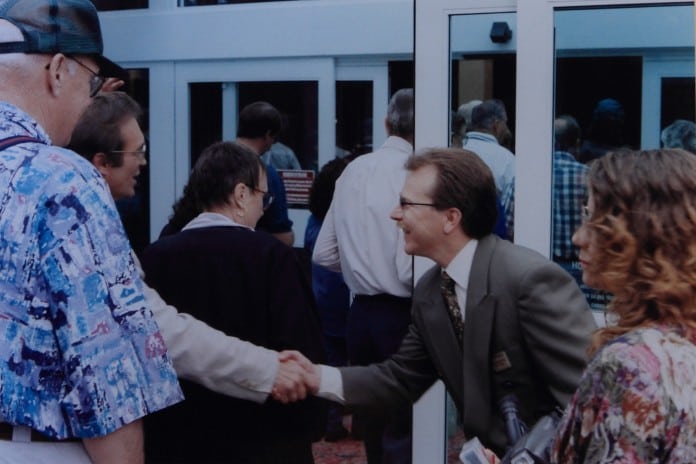 Anniversaries are a time for celebration, an opportunity to reminisce about past joys and dream up future goals.  This year marks 19 years of having Rochester's Lucky Eagle Casino and Hotel as an entertainment hub for our region.
The Lucky Eagle offers outings for every occasion, holiday, and event, but is also so much more.  Whether ringing in the New Year with nightlong festivities or providing lucky couples the chance to renew their wedding vows in style, the casino knows how to make its guests feel welcome.  Their amazing chefs and their team create culinary masterpieces every day and the Players Club insures repeat visitors are rewarded for their loyalty.
June's anniversary events promise to be fun filled and equally rewarding.  Through June 29, Players Club visitors will have the opportunity to earn entries for Free Play and more.  Sundays in June overflow with drawings every half hour from 1-5pm with a Grand Finale drawing on Sunday, June 29.  Grand Finale Sunday will also feature a visit by Seattle Supersonic great Shawn Kemp, everyone's beloved 'Reign Man.'  On that day, eleven lucky Players Club members will have the chance to win $199,50 and one winner will walk away with a guaranteed prize of over $19,950.
If all this celebrating makes you hungry, line up for food specials at the Scatter Creek Grill.  In honor of the festivities, they'll be spotlighting 1995 favorites at 1995 prices.  Whether it's a deluxe Casino Burger for $6.95 or the shrimp-stuffed-bacon-wrapped Carpet Bagger Steak for $13.95, your wallet will appreciate the flashback.  Sunday through Thursday, the Scatter Creek Grill will feature meal specials which are all priced under $7 and definitely won't make a dent in your winnings.  Friday and Saturday late night guests can treat themselves to the grand Midnight Buffet, only $9.95 between 11pm and 2am.
Out of town celebrants, or those seeking to turn the festivities into a mini-staycation, can find discounted hotel stays Monday through Wednesday.  For only $69 plus tax a night, it's easy to relax away life's tensions in the indoor pool or hot tub or amidst the amenities of flat screen TV's and free wi-fi.
Whether it's to attend concerts, comedy nights, or community benefits, the Lucky Eagle Casino is always an exciting destination.  CEO John Setterstrom is rightfully proud of their success. "We've really matured since opening our doors nearly 20 years ago and surpassed expectations," he reports.  Helping celebrate nearly two decades of fun shows Thurston County's gratitude and excitement for what is sure to be another 20 years of music, laughter, and community.
The Lucky Eagle Casino and Hotel is located at 12888 – 188th Avenue Southwest in Rochester.  Questions about events or amenities can be directed to 800-720-1788.