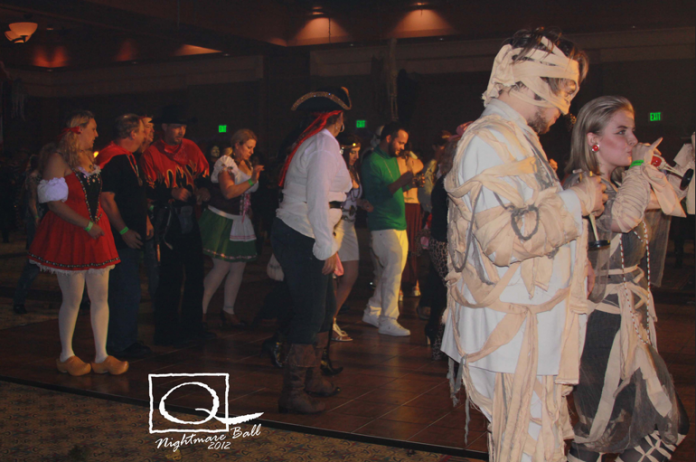 Bestselling author Erin Morgenstern knows a thing or two about the supernatural. As she sagely explains, "It's said that All Hallows' Eve is one of the nights when the veil between the worlds is thin—and whether you believe in such things or not, those roaming spirits probably believe in you, or at least acknowledge your existence, considering that it used to be their own.  Even the air feels different on Halloween, autumn-crisp and bright." Enjoy peering beyond the veil at this year's Quinault Beach Resort and Casino 'Nightmare Ball.'
Happening Saturday, November 1 from 9:00 p.m. – 1 a.m., the Ball promises exciting events, prizes, music, drinks, dancing, and fun for the 21+ set. Since 2010, Quinault Beach Resort and Casino has hosted up to 500 partygoers enjoying DJ'd dancing, wild games, and high stakes contests.
This year DJ Bobby Valencia will spin tunes on the dance floor while Olympia-based band The Eclectics heats up the Resort's lounge.  Finger foods are available for party-goers and tickets include a limited edition commemorative cup filled with specially crafted Witches Brew.
Break out your creativity because there will be $3500 in prize money up for grabs along with trophies in multiple dress-up categories. If you need a few pointers, check out local adult options for fancy dress. On entry to the Ball, costumed guests will be photographed with judging taking place throughout the night. There will be prizes of $1000 for sexiest costume, $1000 for best couple's costume, $500 for scariest, $500 for most original, and $500 for best group costume. Just remember that no masks will be allowed on the casino floor and costumes may not include any weapons…even toys.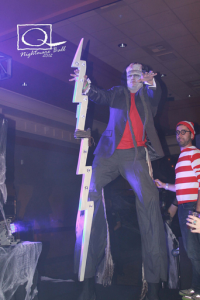 Tickets to the event are $15 each or two for $25. They can be purchased online or by calling the Resort at 888-461-2214. They're also available at the door the night of the event…if they haven't sold out first. Make a weekend of it and call for their discounted hotel stay. Availability is limited but for only $199 you'll receive a 2 night stay and 2 tickets to the Ball.
While at the Resort, enjoy many wonderful dining and spa options, vital if you party just a bit too hard. Casino games are a great way to splurge with your winnings as well. Ask about the opportunity to win tickets to the upcoming Seahawks game versus the San Francisco 49ers.
Located in gorgeous Ocean Shores, the Resort is an easy drive for a mini-getaway
Become one of those free roaming spirits at the Nightmare Ball. Where else can you spend time in both worlds, all on the same day, so close to the comforts of home?