By Gale Hemmann

Gluten-free used to mean chalky bread, confused expressions, and eating a side salad (without dressing) at restaurants while everyone else indulged.
Fortunately, things have come a long way. While not many people had heard the term "gluten-free" a decade ago, today more and more restaurants are catching on to the need to serve gluten-free customers.
There are quite a few terrific options right here in Grays Harbor. From seafood to burgers to vegetarian fare, there is something for everyone. While many restaurants feature at least one entrée suitable for a gluten-free diner, these are some spots that excel in their options for gluten-free customers and their knowledge about gluten-containing ingredients
If you or someone you know has to avoid gluten, I recommend checking out one of these places for your next restaurant trip. During my research (also known as eating), I learned that some restaurants offer gluten-free substitutions, like bread and pasta, that aren't listed on the menu. If you're not sure if something can be prepared gluten-free, it's always worth asking. All of the owners and chefs I talked to are proud of their gluten-free offerings and are happy to make sure customers leave full and satisfied.
Gluten-Free Dining Options around the Harbor
Aberdeen
Hoquiam
Montesano
Ocean Shores
Pacific Beach
Quinault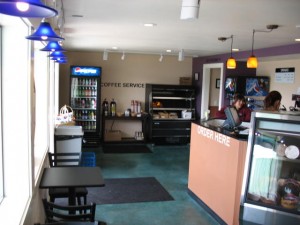 Tokeland
Westport
At most places I spoke with, gluten-free substitutions can cost a little more. But as anyone with dietary restriction knows, the extra couple of dollars is well worth it to have a safe, enjoyable dining experience.
I hope this gives you some fresh ideas for dining out around the Harbor. By visiting these businesses, you are letting them know you appreciate their gluten-free items and support them in continuing to offer them.