By Gail Wood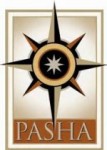 Austin Kerrigan's earliest memories of car racing is of him sitting next to his mom as a young boy at the Grays Harbor Raceway, cheering for his dad.
Watching his dad, Shane Kerrigan, race around the track soon led to the question, "Can I do that?" And at 15, before Austin even had his driver's license, he was behind the steering wheel, racing around the clay track at 60 mph on the Elma raceway.
And while Austin, who has lived all his life in Aberdeen, still cheers for his dad to do well, he just doesn't want him to do too well. He wants to beat him.
"It's fun," Austin said about racing against his dad. "I love it."
The father-son duo recently dueled it out at the last race on the 3/8-mile clay oval race track in Elma. For the last 10 laps of the race, Austin road his dad's bumper, trying to move into first place. But he couldn't get past his dad. It's been a common Kerrigan-winner finish this season. Of the seven races this year in the stock car division, Austin has won four of them and his dad has won three.
Austin, who graduated from Aberdeen High School last year, wasn't content with runner-up, even if it meant beating his dad.
"I was bumping him," Austin said. "I bumped him probably 10 times during the race, trying to see if I could get him to mess up. He just never messed up."
Shane wasn't about to let his son get by him.
"He was pushing me around pretty good," Shane said with a chuckle. "He doesn't like getting beat by his dad, that's for sure."
It's not that getting the checkered flag first isn't important for Shane, who graduated from Aberdeen High School in 1979. It's just not the only objective.
"It's a matter of the enjoyment of being able to spend time with your son and doing something you both enjoy," Shane said.
Besides the racing, there's also the time they share with their head under the hood, working on the car. Their nearly 50-year-old cars were both headed to the scrap yard when Shane bought them.
"We pretty much started from scratch and made them into race cars," Shane said.
For Angie, Austin's mom, watching her son and husband race is both exciting and anxious. It's cheers and fears for mom/wife watching in the stands.
"It's very stressful, but it's fun," Angie said. "I really get nervous. I'm always concerned about a wreck."
She's always cheering for both of them to do well. But it's not like she's pulling for one to beat the other.
"I pull for both of them," Angie said with a chuckle. "I just want both of them to have fun and everything else. It's for both of them. And when we get home everything is fine."
There's no lingering, "Why did you do that?" frustration. Racing is just another chapter in this father-son story. Shane, who played football and baseball at Aberdeen High School in the late 1970s, coached his son in both sports. Austin, under his dad's supervision, used to race around in their backyard on a quad.
Eventually, when Austin was 14, he began asking his dad about racing one day. That led to Shane taking his son to the pits at the Grays Harbor Raceway to watch. And that led to Shane buying two old cars for him and his son to race. Austin remembers those first races around the oval track, with cars speeding along next to him.
"That was fun," Austin said. "It was a new thing, getting side by side with people. I drove cars in our backyard all the time. I got the hang of it in a few races."
For the first year, Austin and his dad raced in the Hornet division. Since then, they've been racing in the stock car division, reaching speeds of 90 mph with their 365 horsepower engines. That first year Austin was usually finishing 10th to 12th and his dad was finishing around 7th. The next year Austin was running in the top 10 and Shane was in the top five. After Shane's engine blew up, knocking him out of the season, Austin picked up his first win.
"This year we made several changes to the car and we've been the guys to beat," Shane said.
Austin leads the stock car series by about 45 points. For Shane it's always been more about sharing time with his son. Besides racing together, they also work together. Shane owns Kerrigan and Son Trucking in Aberdeen.
"He's everything I hoped to get, but didn't expect to get," Shane said.
Racing has brought father and son closer together.
"Austin is out there just to beat his dad, pretty much," Angie said. "They're both having fun and that's what counts."