Whether it's the once-a-year combination of entertainment, food, rides, animals, activities, and community, there's nothing like a county Fair. This year's Grays Harbor County Fair is just around the corner in more ways than one.
Happening August 5-9 at the Grays Harbor Fair and Event Center, this year's Fair promises non-stop fan favorites throughout the week. Mike Bruner, the Manager at Grays Harbor Fairgrounds and Tourism, is proud of the high quality performers and fun for visitors of all ages. He shares, "We're really, really excited about this year's fair and have created as much value for attendees as possible!"
This value includes extending military discounts from one day to the entire Fair, including general admission for concerts with Fair entry, and showcasing educational wildlife exhibits, juggling, comedy, car races, and more.
Rod Easton, Fair and Event Supervisor, is also thrilled about this year's "four great shows" on the Fair's main stages. These include bands from across the region spanning an array of genres.
On Wednesday, August 5 'House Brothers Day,' the Pepsi Stage headliner is Hotel California, one of the top rated Eagles Tribute bands in the world. They are back by both popular demand and persistent request.
Thursday, August 6 is Anchor Bank's Kid's Day with discounted youth admission, reduced price carnival rides, and kid-centered fun. Taking the Pepsi stage that evening is Parmalee, an up-and-coming young country band with new singles launching soon and several #1 hits. As with all Fair concerts, general admission to their show is free with your entry ticket but Parmalee Silver Circle Tickets are also available. These tickets are $25 for reserved seating in rows 3 – 13 and include Fair admission and guaranteed access to what's sure to be a sold-out show.
On Grays Harbor PUD Friday, the Fair is proud to showcase local band Corey Daniels and Humptulips on the Pepsi stage. The 2014 'Best Country Band in the Northwest,' they're sure to rock the night.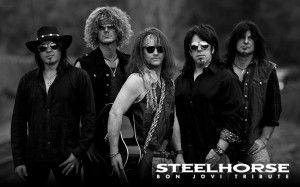 For Saturday, Portland-based Bon Jovi tribute band Steel Horse takes over the Pepsi stage on Bigfoot 107.3 day. This follows 5:00 p.m. car races sponsored by the Grays Harbor Raceway.
All week long the Jodesha Kids' Zone Stage offers the comedy and magic of Louie Foxx, two-time Guinness World Record Holder and veteran of TV's America's Got Talent. Also on the Jodesha stage will be hotdog eating contests, the Redneck Olympics, and music from the Olson Brothers Band.
Fair admission is $10 for adults and $6 for seniors and youth aged 6-15. Sunday is Bi-Mart Day and that morning from 10:00 a.m. until 11:00 a.m. all admission is free for everyone. After 11:00 a.m., fair admission is discounted with your Bi-Mart Card and a photo ID.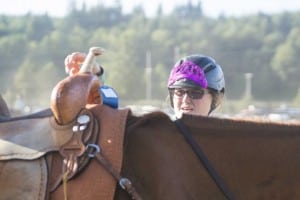 Discounted carnival ride wristbands are also available at all Grays Harbor Anchor Bank branches. For details about specific events and activities drop by the Fair offices Monday through Friday from 8:00 a.m. – 5:00 p.m. The office is located at 32 Elma McCleary Road or can be reached by calling 360-482-2651. They can also answer questions about camping near the fairgrounds or becoming a future participant.
Follow the Grays Harbor County Fair's Facebook page for up-to-the-minute details and info.
Fairs truly embody all the best a region has to offer. Their celebrations of community are a great way to mingle with your neighbors and meet new friends. No matter your age or budget, the Grays Harbor County Fair promises to be a wealth of sunny days, rocking nights, and summer at its finest.