Sponsored by Erik M. Kupka, Attorney for Ingram, Zelasko & Goodwin, LLP.
Spencer Rubin is a stellar student. But this was not always the case. During elementary and middle school, Spencer struggled as a student, experiencing social issues that affected him academically. However, despite hurdle after hurdle — including four high schools in four years — Spencer, now a senior at North Beach Jr./Sr. High School, has turned his grades and life around.
Over the past four years, Spencer has bounced from school to school, moving wherever his father's career in hospitality management has taken them.
Yearly moves began Spencer's freshman year of high school in Laughlin, Nevada, when he decided to move in with his dad, stepmother and one stepbrother. In Nevada, Spencer attended Laughlin Jr./Sr. High School, a school he says is very much like North Beach due to its small size and friendly atmosphere.
Spencer enjoyed his time at Laughlin Jr./Sr. High School where he played baseball and football, but when the time came for his father to find another job, they relocated and Spencer found himself as a student at Alpine Academy, a charter school located in Reno, where he was involved in student leadership.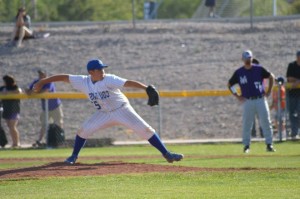 Spencer says Alpine Academy was small, with a total enrollment of about 75 students. He says this was an advantage because it provided a lot of room for one-on-one time with teachers. It was at Alpine Academy where Spencer really started to focus on his grades. However, while Spencer enjoyed the atmosphere and academic culture at Alpine Academy, a move to Chicago, Illinois, would cut his time there short.
Last year, Spencer moved again, this time to Illinois where he attended De La Salle Institute in Chicago. As a private Catholic school, De La Salle was more formal than the previous schools he attended in Nevada. With a newfound desire to do well in school, Spencer says it was at De La Salle where he was encouraged by his teachers to succeed and got his first 4.0. During his time in Chicago, he lived in the hotel managed by his father. "It was like the 'Suite Life of Zach and Cody,' minus the suite life," he adds, jokingly. "When someone wouldn't show up to work, I'd often have to help out in different ways."
But Spencer didn't have much time to get used to his school uniform. After his dad chose to take a job at Quinault Beach Resort, Spencer's senior year took him to Grays Harbor and yet another school.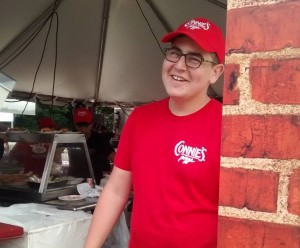 Spencer says his first impression of North Beach was that it was very similar to Alpine Academy in size and staff. He noticed and liked the size of the surrounding community and the relationships shared between the local people. So far, he says, "The people at the school and in the community have been really nice, and I already kinda feel like I'm getting how things work."
Since his freshman year, Spencer has maintained a 3.98 cumulative GPA. The studious senior takes his grades and schoolwork seriously, which is why he is currently enrolled in two AP classes. He also scored a 25 on his ACT. But this hardworking student likes to have fun, too. The nearly 4.0 student finds time to practice impersonations, and his peers enjoy listening to him mimic celebrities and icons like Johnny Cash and Charles Barkley. Spencer says his favorite subjects are math and history.
Spencer has been accepted to Washington State University's Vancouver branch where he will attend college next year. As for what he plans to study, his options are open, but he says he would like to pursue one of his two biggest interests: aviation or hospitality management.