Tradition and novelty are on tap for the beloved 2016 Grays Harbor County Fair. The fair's heritage of animal exhibits, traditional fair food and rides combined with the originality of headlining entertainment make the fair the place to be over the next few days.The Grays Harbor County Fair runs August 10-14 at the Grays Harbor Fair and Event Center.

Mike Bruner, Manager at Grays Harbor Fairgrounds and Tourism shares, "We have a remarkable reputation for putting on a quality and affordable fair. We have remained commited to the tradition of what fairs typically offer yet respect that fair goers also like the newer attractions of music."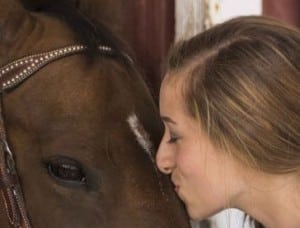 The Grays Harbor County Fair offers rides, games, food and animals while presenting outstanding entertainment. "There are a lot of different elements to our fair so that we can offer a little bit to everybody, which makes us a unique fair," continues Bruner. "While we are trying to offer something special to the people of Grays Harbor at an affordable price, we also realize that fairs our size do not have the headliner quality music acts like ours."
"We are a small, traditional type county fair, the cost is affordable and we have the headliner music acts. We are the only immediate neighboring county with headline musicians making us a great option for people in Western Washington and really visitors throughout the state," he adds.
Located in Elma, this year's theme is 'Through the Years,' honoring the tradition of the Grays Harbor County Fair. Festivities begin on Wednesday, August 10 with a 5:30 p.m. fair dedication during opening ceremonies followed by the grand parade featuring tractors.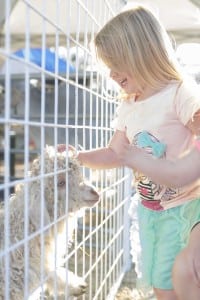 Animal showings will occur daily throughout the five day fair with many local youth exhibitors presenting horses, goats, rabbits sheep, poultry and more. The Animals of the World barn offers a more exotic view of animals like zebras, emus, and alpacas.
Entertainment at the fair this year includes 1970s country superstar Tanya Tucker and opening act the Jessie Leigh Band, country-rock duo The Brothers Osborne, local favorites Corey Daniels and Humptulips and Appetite for Deception, a Guns N' Roses tribute band.
Also at the fair are Predators of the Heart, Washington's largest traveling wildlife and reptile show, juggler and stuntman Roberto the Magnificent, one of the nation's most unique variety acts. The one-man band, Eric Haines, will showcase his amazing abilities as a singer, guitarist, banjo player, unicyclist, juggler and stilt walker.
The Grays Harbor Raceway will be zooming with car racing on August 13 at 5:00 p.m., which has become a noted Grays Harbor County Fair tradition. The car races are free with paid admission to the fair as is all fair entertainment.
"Saturday is a great bang for the buck for our fairgoers. The car races are free with admission and the entire day provides a great value to our fair goers. We take great pride in being a small fair, affordable and with great music," explains Bruner.
Fair admission tickets are priced at $10 for adults, $6 for seniors and $6 for students 6-15. Kids 5 and under are free. The fair will also honor current and former military service members with a $2 military discount throughout all five days of the fair. Other fair discount admissions include Kids' Day promotions on Thursday August 6 featuring $1 off Kids Admission and discounted carnival rides, and Sunday features free admission from 10:00 – 11:00 a.m. only. On Saturday, August 13, entrance to the Grays Harbor Raceway is free with paid fair admission. Street Stocks, Modifieds and Outlaw Tuners will be racing, beginning at 5:00 p.m. Carnival wristbands are available everyday for $26 for unlimited rides on the day of purchase.
Fair hours are 10:00 a.m. – 10:00 p.m. on August 10 – 12, August 13 from 10:00 a.m. – 11:00 p.m. and during the final day of the Fair, August 14, it will be open from 10:00 a.m. – 6:00 p.m.
For more information, visit www.ghcfairgrounds.com or call 360-482-2651. Follow the Grays Harbor County Fair's Facebook page for up-to-the-minute details and information.