With Christmas just around the corner, I am anxiously anticipating the sights and smells of the holiday season. Some of my personal favorites include spiced cranberries, grandma's sweet rolls, and the intoxicating aroma of a fresh cut Christmas tree.
Beginning this weekend, evergreens –the classic icon of the holidays– will begin popping up at corner lots and grocery stores. However, the freshest trees, along with a generous portion of family fun and adventure, are found at our local Grays Harbor tree farms. Choosing your tree fresh from the farm gives your family the opportunity to enjoy a memorable winter excursion together. This holiday season, venture out to a Grays Harbor tree farm to find your perfect Christmas tree.
There are a few Christmas tree farms in Grays Harbor County. These locally owned and family run farms offer memorable experiences for both young and old. The kids love to go out and play in the woods and parents won't mind the price tag with most farm's 6-foot firs starting at just $25.
Grays Harbor tree farms are well known for their hospitality. Many offer on-farm transportation, cutting assistance, trimming and bailing, and will even help you load the tree onto your vehicle. Some of the farms have crafts, wreaths and treats available. Most weekends you can even find Santa making his rounds for pictures with the kids and candy canes for all.
When looking for your perfect tree consider the size, color and scent as well as how long you need your tree to last. Douglas fir offers a full and fluffy classic look. The Nobles more open structure and stiffer needles tend to last longer in the house. You may also need to consider the type of tree stand you plan to use. Each farm will help you trim the trunk and prep it for your stand to ensure it gets the water it needs to stay fresh throughout the holidays.
If finding your tree at a Christmas tree farm isn't quite adventurous enough, consider purchasing a Christmas tree permit from the Olympic National Forest ranger station in Quinault. For $5 per tree (up to five) you can drive and hike through the snowy forest in search of the ultimate Christmas tree. With this option you will have to be self-sufficient, providing your own saw and equipment and doing your own trimming and hauling. However, this epic adventure will be sure to go down in the history books as a family favorite. Fourth graders can even get their tree for free with their Every Kid in a Park Pass.
Christmas is on its way. Start planning your Christmas tree hunt now. Grays Harbor Christmas tree farms provide the freshest trees, plenty of assistance and a memorable adventure for your family. See the list below for addresses and details about each Grays Harbor Christmas tree farm.
Beerbower Christmas Tree Farm
Facebook
444 Cloquallum Rd
Elma
360-470-0151
Beginning the weekend before Thanksgiving open daily from 9am – 5:30pm.
Noble Fir, Grand Fir and Douglas Fir, 2ft. to 12ft
Hockett's Christmas Tree Farm
141 Clemons Road
Montesano
360-249-5209
Beginning Thanksgiving weekend open daily from 9:00 a.m. – 5:00 p.m.
Noble, Silver, Grand and Douglas Fir trees
Hedlund Tree Farms
Hedlund's Facebook page
266 Middle Satsop Rd
Montesano
360-470-0121
Beginning Thanksgiving weekend open Monday through Friday 10:00 a.m. – 5:00 p.m. & Saturday and Sunday 9:00 a.m. – 5:00 p.m.
Noble, Fraser, Nordmann, Grand, and Douglas Fir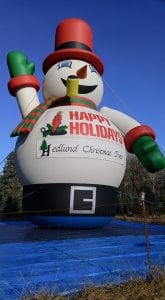 KC's Christmas Tree Farm
950 State Route 105
Aberdeen
360-580-1658
Beginning the day after thanksgiving open Fridays, Saturdays, and Sundays, 10:00 a.m. until dark.
Danish Noble Fir and Grand Fir Trees
Matison's Christmas Trees
55 West Wishkah
Aberdeen
360-533-8681
Beginning Thanksgiving weekend open through December 17.
Call for hours.
Noble firs
Olympic National Forest
Pacific Ranger District – Quinault Office
353 South Shore Road
Quinault
360-288 2525
Pick up your permit Monday- Friday 8:00 a.m.-4:30 p.m.. Closed for lunch.  Hours subject to change. Closed Thanksgiving Day.