As the Pacific Northwest plunges into its rainy season where days can go by without a glimpse of sunshine, it's easy to resign to staying at home out of the elements. But for many, it doesn't take long to begin feeling cooped up. Whether people prefer to stay dry or brave some of the rain, Grays Harbor has an abundance of activities to do during these wet months that will keep those restless days at bay. Here are a few ideas for indoor and outdoor activities on a rainy day.
#1 – Go Roller Skating

The Harborena Roller Skating Rink has been providing family fun for decades. Located in Hoquiam, the Harborena is a great way for the family to stay active and spend quality time together.
#2 – Go Out for a Treat
The harbor is full of places to get something sweet with the family while you wait out the rain. A perfect place to get a treat or a hot coffee is Scoops Ice Cream And Coffee. Scoops has two locations, one in Aberdeen and Westport.
#3 – Go to a Show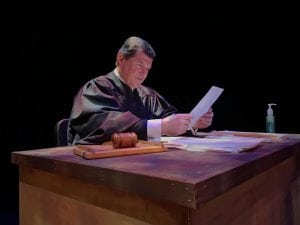 The Bishop Center for Performing Arts in south Aberdeen is a host to many shows, from dramas to comedy. Check out the Bishop Center calendar to scout out something the family will love. The same goes for the smaller venue of the Driftwood Players in Aberdeen and their calendar. Another great place to catch a show is the 7th Street Theatre in Hoquiam. In addition to hosting many local events, the theatre screens films that the family is sure to love.
#4 – Go to a Coffee Shop
Something steaming to drink on a blustery day always hits the spot. Why not head to your favorite coffee shop along with a board or card game or a book? Tinderbox Coffee Roasters in Aberdeen is spacious with a variety of beverage choices and even has its own game nights. Ocean Beach Roasters & Bistro in Ocean Shores offers coffee and a variety of cuisines and treats. Savory Faire in Montesano also offers a warm environment to play games, sip coffee and enjoy a light meal or pastry.
#5 – Go Play Games
Gather some friends and let the games begin at Game Freaks PLAYlive in Aberdeen. Rates begin at $6.99 per hour with great deals available if players purchase more play time at once. The Extreme Fun Center located in the Shoppes at Riverside complex is sure to be fun for the whole family. With an indoor race track, arcade, laser tag center, concessions and a play area for younger children, there is a lot to do.
#6 – Go to the Library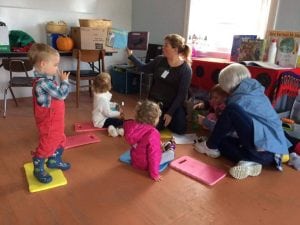 Check out what's happening at your local Timberland Regional Library. From story time to classes, the library is a great option when the weather may be a little too gloomy for being outdoors.
#7 – Go to the Driving Range
What's better than a rainy day to work on your golf swing? The Highland Golf Course has a covered driving range with buckets of balls available to rent between $5-$10 and is a great way to burn off energy. Club rentals are also available for $10.
#8 – Go for a Walk
Bundle up and hit the trails. There are several walking paths that will delight the puddle jumpers in the family. Makarenko Park in Cosmopolis, located at the end of Stanford Drive is a great place to go kick around a soccer ball or enjoy one of the walking paths throughout the nearby forestry. The Westport Lighthouse trail at the end of West Ocean Avenue in Westport offers a paved, smooth 1.4 mile walk in each direction. This path is also popular for bicycles. Friends Landing is a family favorite for walks, rain or shine. The mild paths around Lake Quigg afford views of the Chehalis River and are perfect for a light walk in the rain. The Sandpiper Trail in Hoquiam located at the end of the Bowerman Airport is a flat boardwalk that offers beautiful views of the Grays Harbor National Wildlife Refuge. This one can get a bit slippery while it's wet, so take precaution if it is raining hard.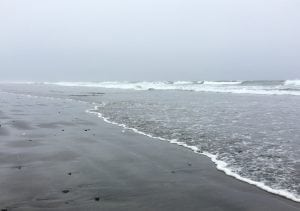 #9 – Go to the Beach
Load up and head to one of the many beautiful beaches that Grays Harbor has to offer. If you're up for some adventure, head to Damon Point in Ocean Shores or the West Bonge Avenue beach access point in Westport for some agate hunting. If it's lightly raining, some kite flying is a perfect pastime at the beach, too.
#10 – Go Hiking
The scenic drive along Highway 101 to the Quinault Rain Forest is especially colorful this time of year and is a treat in itself. As long as the rainfall isn't too heavy, there are many great hiking options in Quinault and often times the large trees offer some protection from the rain.