On August 6, 2018, Harbor Medical Group (HMG) takes an important step to elevate the patient experience. A subsidiary of Grays Harbor Community Hospital, HMG is a multi-specialty clinic with offices in Aberdeen, Hoquiam and Montesano. This new initiative will provide centralized scheduling for all HMG clinics.
The process is straightforward. Patients needing to schedule a visit with any of the providers within HMG will simply call the contact center at 866-537-APPT (866-537-2778) between 7:30 a.m. and 5:30 p.m. The contact center provides scheduling services for family and internal medicine providers, as well as pediatrics, obstetrics/gynecology, orthopedics, surgery and urology.
"This is a customer-focused initiative that provides one-stop shopping for scheduling, whether a patient needs to schedule a sick visit, coordinate visits with multiple providers or establish care," explains Elizabeth Tschimperle, executive director of HMG.
For example, a patient preparing for surgery can schedule her pre-op and post-op visits with the surgeon, as well as a follow-up visit with her primary care physician and a sports physical for her son, all with a single phone call.
In addition to the ability to coordinate multiple visits, the new contact center offers a number of important benefits to patients. One key advantage includes improved patient focus. Currently, front desk staff in the clinics juggle multiple roles, from registration and scheduling to triage and office management.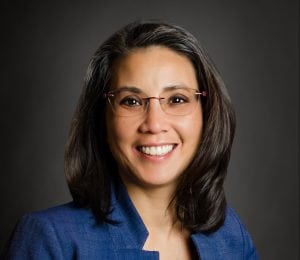 "Our office staff want to be able to provide quality and timely care to the people sitting in front of them, which is difficult with constant interruptions," explains Anne Marie Wong, chief medical officer and a physician with the Internal and Family Medicine Clinic. "This reduces the call volume coming into the front office."
In addition to improving the patient experience during an office visit, the contact center also increases access to schedulers. With expanded hours and limited distractions, contact center representatives can be more responsive to the needs of patients.
"We understand that sometimes patients need to reach somebody before the office doors open or after the office closes," acknowledges Wong. "With the contact center, scheduling is no longer dependent on my staff being in the office and available to answer the phone."
While in the process of scheduling an appointment, patients can also complete the pre-registration process. Previously, they would have completed this process at the office on the day of the visit. This change helps ensure that patients can see the doctor quicker when they arrive at the clinic.
For patients with an immediate need, centralized scheduling speeds access to medical care. If the patient's primary care physician has no same day openings available, the scheduler can quickly find an open slot with another HMG provider.
With all of the benefits of centralized scheduling, patients still have the ability to schedule appointments directly with the provider office if they choose. This allows providers to accommodate unique needs or schedule a follow-up visit before the patient leaves the office.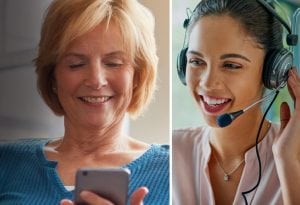 Schedules will update in real time between the provider office and the contact center. Thus, when a patient cancels an appointment at either location, that spot immediately becomes available for another patient.
The introduction of centralized scheduling provides a boon for the providers as well as the patients. With contact center staff dedicated full-time to scheduling visits, provider schedules get filled more efficiently, allowing providers to spend more time providing care.
"Providers want to be busy," explains Wong. "It is frustrating to us when we hear that a patient wanted to get in and couldn't because either the phones were busy, or the front desk didn't know about a cancellation in time."
With more efficient schedules and few distractions, medical assistants, nurses and office staff can more easily provide the care they want to provide. "To provide good health care, we have to take care of the people who are taking care of the patients, as well," adds Wong.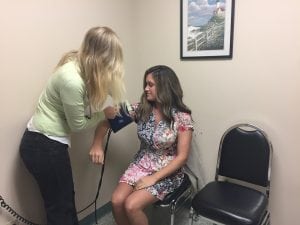 The contact center represents a significant change for HMG clinics. Providers expect it will increase stability and efficiency, elevating the patient experience while improving morale among the office staff. And if issues do arise, the centralized structure allows for adjustment.
"As we continue to be responsive to what our patients need, as well as what providers need, that's where we are going to be most successful. That's where we'll find the sweet spot," says Wong.
For HMG patients and their families, that sweet spot means timely access to the quality care they have come to expect.
Sponsored