Whether you are on our way to or from the beach or the Olympic National Park, McCleary is a great place to get off the highway. Get out, stretch your legs, walk the dog and grab a bite to eat. There are some great restaurants in McCleary that give a taste of local flavor while filling your belly. If you are passing through, or maybe even stopping off for the night, here is where to eat in McCleary.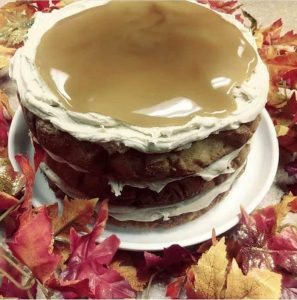 Rain Country Restaurant
124 W Simpson Ave, McCleary
360-495-3600
Rain Country Restaurant is a family-friendly dining option in McCleary. They are open for breakfast, lunch and dinner, making them a great stop no matter what mealtime it is. With an eclectic menu, there is sure to be something for everyone in your party: from French toast to omelets for breakfast; salads sandwiches and soup for lunch; and clams, nachos, chicken fried steak and turkey meatloaf for dinner – there is truly something for everyone at the Rain Country Restaurant in McCleary.  They have a dedicated kid's menu and offer vegetarian options as well. They also serve espresso along with regular coffee and down-home sweet tea, making it a good place to stop if you need a road trip pick-me-up.
The Bears Den Drive-In
301 W Simpson Ave, McCleary
360-495-3822
If you are looking for something more "on the go" when it comes to places to eat in McCleary, then check out The Bears Den Drive-In. Don't be intimidated by its small size – this place packs big flavor in their burgers, which feature Angus beef. Along with excellent burgers (a customer favorite!), their menu includes a nod to the nearby ocean with fish sandwiches and clam strips. Finish off with their soft serve ice cream – on a hot day their sundaes in waffle bowls are not to be missed. You can even find milkshakes made with local Ila's Foods ingredients – like their grandma's apple pie milkshake made with Ila's caramel apple butter. If you are wondering what their most popular burgers are, try the bacon cheeseburger, the grizzly burger or the mushroom swiss burger. Favorite non-burger items including the Philly steak sandwich, fish and chips, and their chicken and clam baskets.
Al Carbon
220 W Simpson Ave, McCleary
360-495-0057
Craving Mexican food in McCleary? Al Carbon has you covered! They are known for good food at good prices, along with wonderful service and a friendly, hometown atmosphere. Sometimes they even have a live band for mood music and dancing. If you are hungry – this is where to go, as the plates are filled to the brim with all your Mexican favorites like tacos, burritos, quesadillas and more. Expecting an evening or late-night stop? Call ahead as they are not open for dinner every night.
Sponsored