E

lma High School
wrestling coach Russ Luellen was as active as some of his wrestlers during the annual Pat Alexander Invitational.

Several times during the day, Luellen found himself frantically scrambling from mat to mat inside the Tumwater High School gymnasium. Assistant coaches would routinely direct him to where he needed to be. When one match featuring an Eagle wrestler ended, Luellen was on the fly, hectically advancing to the next match to coach another one of his athletes. "It's been pretty busy today for us," said Luellen following three consecutive matches featuring Elma wrestlers. It's a good problem to have though as this hasn't always been the scene in recent years with Elma wrestling.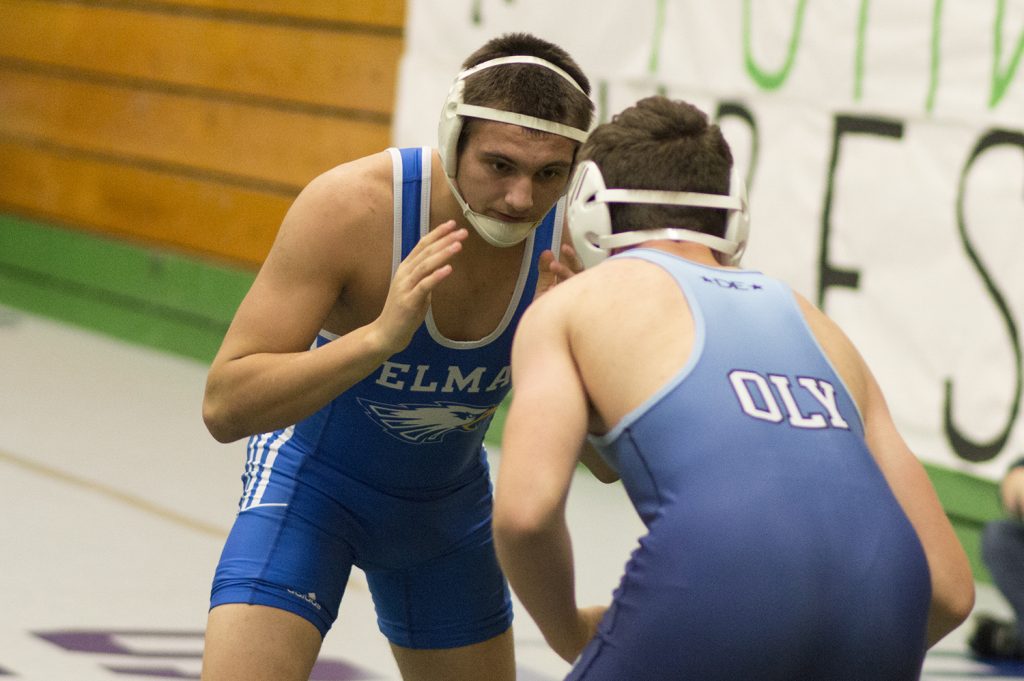 Numbers, however, are trending upward. This year, the Eagles have 23 wrestlers, an uptick from last year. It's a figure Luellen believes will only grow as his roster features 14 freshman, helping lay a foundation for a proud Elma program. "That was the goal. We wanted to start building it up with freshmen," Luellen said. "Ideally, we want to have them wrestle here for four years instead of just coming out for two years. So, we're building the foundation from the bottom up instead of replacing a roof on the crumbling foundation." Few can speak on the Eagles' past accomplishments on the wrestling mat than Luellen as he's been associated with the program, both as a wrestler and a coach, for the past 15 years.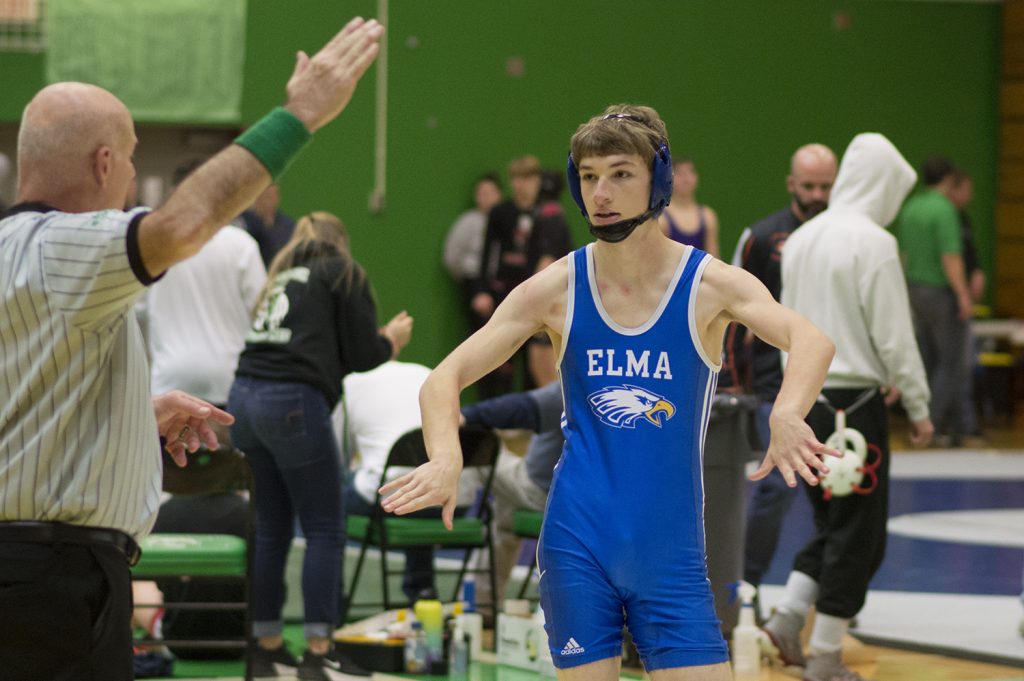 A 2007 Elma graduate, Luellen was a three-time state participant and finished as the Class 2A state runner-up in the 152-pound weight division during his junior season, helping the Eagles place eighth overall as a team. He wrestled one year in college before finding his true calling. "My first year of college when I came back for Christmas break, I found myself back in the Elma wrestling room more than visiting family," Luellen said. "I knew it was what I wanted to do. So, I finished out the year in college and decided I wanted to coach." Luellen served as an assistant coach on the Eagles' staff for 11 seasons before taking over as the team's head coach mid-way through last year.
"This was definitely a goal of mine to be the head coach at Elma someday," Luellen said. "I have a great group of assistant coaches here with me and everyone is working hard to make this program a success." According to Luellen, one way he sees this happening is a rededication to a local youth wrestling program, something that occurred last year. "We haven't had a youth program for a while," said Luellen, who got his start wrestling while he was in elementary school through Elma youth wrestling. "We've been pushing for it. We finally got some guys who are alumni and their kids are old enough to wrestle now. They had been through the (youth) wrestling program and they helped us out a lot getting it going. Having it is something that really will pay off for us in the future."
While the bulk of this year's roster is ninth graders, the young Eagles, who feature six wrestlers on their girls' team, are looking to its two lone sophomores – Donovan Bishop and Trenton Alderman – and senior A.J Whipple for leadership. Whipple and Alderman, who placed third at the Pat Alexander Invite, wrestle at 170 and 182 pounds, respectively, while Bishop, a state participant last year, competes at 195. "They've all done a great job so far for us this season. We're still a very young team," said Luellen, who also expects to see the Eagles' numbers grow next season due to the high number of eighth graders turning out this year at
Elma Middle School
, "but I think over the next three years we have a chance to be a very successful program." The Eagles will close out its regular season with a dual meet at Montesano on January 21 before competing at the 1A Evergreen League Championship at Forks High School on February 8. Top placers there advance to the Region II Championships at Hoquiam High School on February 15. The state wrestling championships will be held February 21-22 at the Tacoma Dome. "The goal for the team this year is just to get better every day, work hard and have fun and enjoy what we're doing," Luellen said.