Since 1976, Sunset Air has aimed to provide quality service and a positive experience while helping their customers through the purchase process. As the years have passed, technology has progressed, meaning that Sunset Air's products and services can be both cost effective and better for the environment.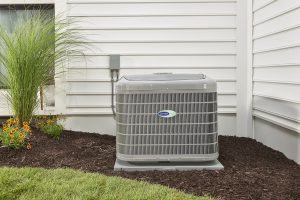 Based in Olympia, Sunset Air has grown from a small garage start-up to now being one of the most trusted heating and electrical companies in the South Sound, including Aberdeen. Their services include installation and maintenance of heating & cooling, doors, windows, and water heaters, to name a few. But, when it comes to choosing the perfect equipment for you, how do you know where to begin? One of the biggest and most costly home improvement decisions is whether to install or upgrade to a heat pump or furnace, and Matt Jones, residential division manager at Sunset Air, has the tips to help you make the most logical decision.
Gas Furnaces
When deciding to make any important investment, it's important to know exactly what you're deciding between. Most commonly, homes in the Pacific Northwest will have natural gas furnaces. Although a natural gas furnace is typically more affordable on the front end, many residents living in Western Washington often find themselves wishing that they could cool their homes when temperatures rise over 60 degrees. Of course, an air-conditioning unit can always be installed alongside a furnace, although recouping your investment with this option proves more difficult.
Heat Pumps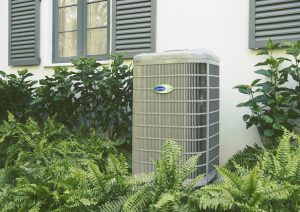 On the other side of the spectrum are heat pumps. Most commonly found in homes in the Pacific Northwest, heat pumps combine the best of both the heating and cooling worlds. "The idea behind a heat pump is that is uses the outside air temperature and captures the energy, then compresses it to create an ideal indoor temperature," states Jones. "The outside air and ground always contain some amount of heat, meaning that a heat pump can supply heat even on frigid winter nights. This creates a huge opportunity to save money. Heat pumps really are the norm these days due to the area's very mild year-round climate."
It's easiest to remember that heat pumps offer much more flexibility throughout the year than gas furnaces. One of the most valuable progressions found in newer inverter driven heat pumps are the variable speed compressors that only work as much as you need them to, thus saving you valuable money. According to Jones, a good way to compare traditional single stage heat pumps is to consider a car that can only drive 100 mph. This is what happens when you use a single stage heat pump. While this works and is incredibly common, there are other options now with inverter driven heat pumps that are able to adjust their "speeds" and operate as fast or slow as they need to.  "Basically," explains Jones, "inverter heat pumps operate using an algorithm that allows them to work as much or as little as it needs to rather than operating on full blast."
A few of the most common long-term misconceptions surrounding heat pumps are that they are very loud, clunky and take up a lot of space. "Nowadays," says Jones, "this couldn't be further from the truth. Newer heat pumps we are installing are small in size and ultra-quiet due to decreased decibel levels, meaning they won't bother your neighbors like older versions were known to do."
Another reason to consider upgrading to a heat pump is to reduce your carbon footprint. According to a Natural Resources Defense Council study, over its time in use, a new heat pump can reduce greenhouse gas emissions by 46 to 54 percent compared to natural gas alternatives. To incentivize homeowners to convert to more energy efficient products, local PUDs are currently offering great rebates, one of those being Puget Sound Energy (PSE). "PSE is currently running a rebate through February 29 that gets a home owner a $800 rebate. Another great option to encourage energy savings for homeowners is a $2,400 rebate for manufactured homes," states Jones. Olympic Region Clean Air Agency also has a rebate to remove your old wood stove   and they will give you $1,800 to add a heat pump to your house.  So there are great options out there for homeowners to make a great investment that will save them not only money on their monthly energy bills, but it also improve their comfort, indoor air quality and is good for the environment.  The great aspect of some of these rebates is that they can be combined, so there is fantastic potential to save even more money with the investment. With all of the options out there, we are happy to talk to individuals and walk them through the needed steps to take advantage of these rebates."
In conclusion, everyone has their own reasons for deciding between a furnace or heat pump. If you are unsure of which direction to take, don't hesitate to contact Sunset Air's knowledgeable team and pinpoint the ideal option for you. To learn more about Sunset Air and the products and services they offer, visit the Sunset Air website or call (360-456-4956.
Sunset Air
5210 Lacey Boulevard SE, Lacey
360-456-4956 (24-hour service)
Monday – Friday: 7:00 a.m. – 6:00 p.m.
Saturday: 8:00 a.m. – 3:00 p.m.
Sunday: Closed
Sponsored