It's an unfortunate truth that every 73 seconds in America, someone is sexually assaulted and every 9 minutes that victim is a child, according to RAINN (the Rape, Abuse & Incest National Network). For many of those victims, hospital staff play a vital first contact role on the road to recovery. At Summit Pacific Medical Center, specialized Sexual Assault Nurse Examiners (SANE) provide care and support to those affected.
Summit Pacific's SANE/SAFE examiners perform sexual assault forensic exams. This SAFE/SANE approach is meant to help law enforcement and judicial officials by collecting important evidence, explains Nursing Services Manager Nicole Simons. These exams "are available to both males and females 14-years-old and older," says Simons. "Exams are provided to children under the age of 14 in special circumstances in collaboration with parents, law enforcement and the Sexual Assault Clinic of Olympia."
Visits are conducted in a private, respectful way and "very individualized," explains Simons. "The goal is to give the victim back their power of choice. Visits follow a similar pattern of meeting with the SAFE/SANE examiner and an advocate to learn about the exam and available support services. The victim then has the opportunity to ask more questions and consent to or refuse any part of the exam."
If they choose to proceed the nurse then follows set guidelines. "The exam begins with the victim providing important historical information like medical history and verbal narrative of the assault," shares Simons. "The SAFE/SANE examiner then provides a comprehensive physical exam and collects any forensic evidence that might be present. Treatment is then provided for any injuries or concern for Sexually Transmitted Infections (STIs) or unintended pregnancies."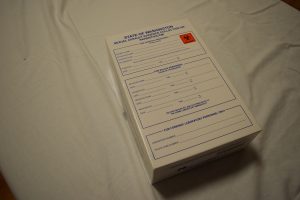 Next comes the decision to involve local police. "If the victim chooses to report the assault to law enforcement and would like any forensic evidence submitted for testing, the SAFE/SANE examiner will hand the kit and exam information to law enforcement," Simons continues. "The victim may also choose to submit the kit anonymously and it will be held in storage for three years. This time period gives this victim an opportunity to process the emotional and mental trauma of the assault and not feel pressured to make legal decisions immediately."
But as we've all learned from watching legal and procedural dramas on television, time is of the essence, especially regarding evidence collection. "SAFE exams performed for the purpose of collecting forensic evidence are best completed as soon as possible after the assault," Simon explains. "The victim should resist the urge to change clothes or take a shower to preserve as much forensic evidence as possible. If the victim is not able to come immediately following the assault, the suggested time frame is within 120 hours (five days) of the assault. After 120 hours, the SAFE/SANE examiner will not complete a forensic exam however, an individual concerned about their health after an assault can receive a medical exam by a physician at any time."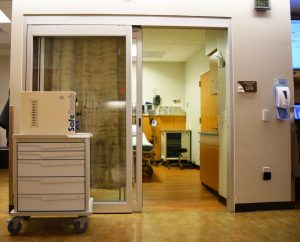 SAFE/SANE exams are available to anyone at any time through the Center's Emergency Department and are provided at no cost to the victim. Exam charges are covered through the state's Crime Victims Compensation program. If possible, call the Emergency Department first so a forensic examiner is on-site when you arrive. If not, there might be a short wait while one is paged, explains Simons. And for minors, "sexual assault examiners and advocates are trained in helping children of all ages and their families, and can support older children and teens in disclosing sexual assault."
Read more about assault laws in the state of Washington including crime definitions, mandatory reporting information, confidentiality laws, and criminal statutes of limitations on the RAINN website or get help 24/7 via live chat or by calling 800-656-HOPE (4673). They offer confidential crisis support—in English and Spanish—and can put victims in touch with a local service provider in their area. But remember, if you are in danger always call 911 first.
RAINN statistics show that "the rate of sexual assault and rape has fallen 63% since 1993" but it still takes place far too often. If you or a loved one need help, there are resources available in and around every community. Reach out, stay strong, and become a true survivor story in your own life. To learn more about SAFE/SANE at Summit Pacific, call 360-346-2274.
Sponsored