After leaving her mark as one of the all-time greats for the Aberdeen High School girls swimming program, recent graduate Annika Eisele has now set her sights on competing at the next level.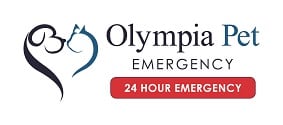 Eisele, who capped her stellar high school career by winning her second consecutive class 2A state title in the 100 butterfly, is preparing for her next chapter, swimming for Pacific Lutheran University (PLU).
"I knew that PLU was the right place for me as soon as I stepped on campus," Eisele said. "I kind of had one of those cliché moments you hear about when you automatically know that's where you want to spend the next four years. Touring the campus and meeting the swim team and its coaching staff solidified that I wanted to go there."
The Lutes first reached out to Eisele at the conclusion of her junior season but didn't emerge as the favorite until she took her official visit at the start of the year.
"I don't think that anyone could've prepared me for what my recruiting process was really going to be like," she said. "I visited multiple different schools in different states, talked to a bunch of great coaches, and was able to witness some amazing programs, but in the end, I knew that PLU is where I wanted to be. I'm really thankful to have had the chance to visit so many different schools because it helped me understand what I was truly looking for in a college.
"Around October of my senior year, I realized that PLU had been right in front of me the whole time. From my first phone call with Coach Sellman, I knew that PLU had the potential of being the perfect fit for me. I went on a recruiting trip on a weekend in January, fell in love with the school, then committed that following week."
The thought of swimming collegiately was almost nonexistent two years ago as Eisele, who also placed third in the 100 backstroke at the state championships this year, nearly saw her swimming career end following a slipped disc in her lower back, which forced her to miss her entire sophomore season.
She spent nine months rehabilitating the injury before finally returning to the water as a junior. In addition to her two state titles, Eisele also served as one of the Bobcats' team captains this past season, guiding the team to a fifth-place trophy at the state meet.
"When I was unable to swim my sophomore year, my dream of swimming in college was put on the back burner so I could focus on not only healing physically but mentally as well," Eisele said. "My hopes and dreams of swimming collegiately started becoming a reality once I realized that I need to swim for myself and not for anyone else or their standards. I started having more fun when I swam and that led me to winning state my junior year. I think that's when it really hit me that swimming in college was becoming more tangible."
Eisele joins a PLU team that went a perfect 9-0 in dual meets last year to capture the program's sixth consecutive Northwest Conference dual meet title. The Lutes capped the season by finishing third at the Northwest Conference Championships.
"I know that I have a lot of work to do next year, but I also know that I have a lot of room for growth so I'm excited to see what I can do," Eisele said. "As a freshman, I hope to contribute as much as possible to my team and do what is needed to score points at conference."
Eisele anticipates competing in both the butterfly and backstroke events for the Lutes.
"She is very competitive and will be a strong addition in many strokes and events," Matt Sellman, PLU women's swimming coach, said. "She can fit into a lot of different spots that help us be more flexible with our dual meet lineups, and she will be a championship contender in her primary events in our conference. I anticipate her having a fun and fast freshmen year."
The Lutes graduated six seniors from last year's squad, including Marri Kutz, who competed in the NWC Championships in both the 100 back and 200 back, but return the majority of their roster, including incoming junior Bailey Hamilton, who has received first team all-NWC honors the last two years in the 100 butterfly.
"I would love to final in my events at conference my freshmen year," said Eisele, who plans to pursue a Bachelor of Science in Nursing at PLU and has already been pre-accepted into the school's nursing program, "but my main focus is learning the ropes of college and learning how to improve myself as a swimmer. I also want to make a lot of new friends and form as many connections as possible."