The COVID-19 pandemic quickly changed many things about daily life. Employers, suppliers and small businesses especially had to find ways to adapt while simultaneously saving money and reaching new markets. For some, this was allowing employees to work from home. Others relocated to less competitive real estate markets. Many from both groups have reached out to Greater Grays Harbor for advice, introductions and opportunity.
But how do companies—and their employees—know where to go when putting down new roots? That's where facilitators like Greater Grays Harbor come in. CEO Lynnette Buffington thinks of their role as a "front porch where people screen the community," providing a gateway to what's available county-wide. They'll happily open a discussion about needs, hopes, goals and requirements and then put folks in touch with civic representatives, business partners or developers to make things happen. Think of them as a perfect blend between a Chamber of Commerce and an Economic Development Council.
The recent shift to telework and hunt for cost savings has many businesses and individuals looking at beautiful Grays Harbor. Keeping costs low for families and employers makes it easier to plan—and save—for the unknown. Recent rocky trends "really changed the lifestyle of many people," admits Buffington, "and it's allowing for movement away from urban opportunities to let them live in places that inspire them. It's a tremendous opportunity to build community and economic development."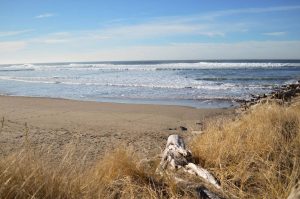 Researchers at the Brookings Institution explain that if industries like those in the Seattle Metro area "shifted just 10% of tech sector employment into towns and cities across America, the change would achieve a genuine benefit for the country…It would bring opportunity closer to people that are otherwise deprived of it because they live in the 'wrong' place for dynamic economic growth."
Currently the county's available real estate inventory is low but "people are seeing it as a place to invest or relocate," says Buffington. "It's a great opportunity to develop what people's lifestyles need: retail, entertainment, schools, recreation." New construction is underway in Ocean Shores and McCleary, she adds, but says it's not quite keeping up with demand. "Thankfully, there are plenty of places to develop and the need is high."
When a developer, investor or organization wants to know more about relocating, the Greater Grays Harbor team is frequently where their inquiry begins. COVID-19 slowed down the number of inbound inquiries…until October 2020 that is. Things have picked up dramatically with lots of "I just moved here and I'm looking for…," or, "I'm thinking of moving to the area and I need…," inbound calls. A recent transplant from the Tacoma area herself, Buffington understands the feeling of trying to find just the right fit in neighborhood grocery stores, hiking trails and day-to-day resources.
"If we're not the expert, we have so many stakeholders and will find the resource," she says. "The customer service we receive from cities and groups as the intermediary organization has been astounding. We're all stakeholders in economic development and really want to be successful."
To start researching all Grays Harbor County has to offer, flip through their online business portal. There you'll find expansive lists of featured properties, key industries, major employers, demographics, a business directory and COVID-19 resources. Those who want to live here—whether or not they've already started packing—have their own access to information on communities, education, recreation, healthcare, regional history and a relocation guide.
Just imagine living life without a clenched jaw, bumper-to-bumper commute, for example. The Washington Post reports that "longer commutes are bad for workers, their families, their employers and the economy as a whole. People with longer commutes tend to be less physically active, with higher rates of obesity and high blood pressure as a result…One study from England found that a daily increase in commuting time of 20 minutes had the same negative effect on employee satisfaction as a 19 percent pay cut. Traffic congestion alone costs Americans $166 billion a year due to lost time and increased fuel costs."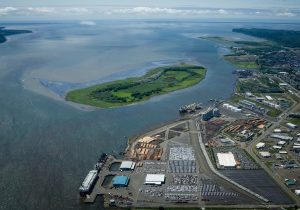 Buffington agrees. "The reduced commute is a positive opportunity that has come out of working from home," she shares. "A longer commute has been tied to lesser community involvement like volunteering or coaching. We should adapt to this opportunity."
Partnerships like Greater Grays Harbor pay off. Their tireless advocacy has distributed $500,000 back into the community from the federal CARES Act by the end of 2020 alone. This initial funding is responsible for saving more than 90 much needed local jobs.
Want to know more? Check out Discover Grays Harbor for places to stay, where to eat, things to do and many other ways to explore this region of beaches, forests, cities and farms. Wander, taste, explore and who knows? Maybe you, your family and your company will have found its forever home. Then call 360-532-1924 or email info@graysharbor.org to get started.