Carly Giles of Pink Fin Photography loves Grays Harbor. Growing up in Hoquiam and graduating from Hoquiam High School in 2008, she and her husband moved away briefly, but came back as soon as they could. "I love being in a small community with quirky people," she shares. "I love the local businesses and restaurants, I love the beautiful scenery we have, and I LOVE being so close to the ocean."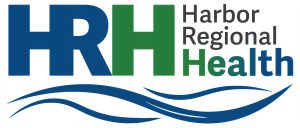 It was in grade school that Carly found her love of photography. "I distinctly remember being at a summer camp in grade school, and there was this awesome sunset with a bunch of trees silhouetted in front of it and wishing I had a camera," she shares. "Then in high school when I got my first flip phone with the super terrible camera on it, I was like 'Wow, I love this!' It all kind of went from there." She took a photography class her senior year. Her first camera was waterproof.
"I was always just quietly taking pictures for fun," she adds. "I took underwater photos with my friends in our old prom dresses, I took my camera surfing and to the swimming pool, I used it for random photoshoots with friends and on road trips. Then I got my first DSLR camera in 2015 and started being more intentional with my photos." From the beginning, the water photography was what Carly was drawn to. In college she thought about taking photos for marine biologists while scuba diving.
When she and her husband moved back to Grays Harbor, he opened Bucks Northwest and Red Cedar Surf. During a beautiful morning SUP (standup paddle board) ride, Carly wished she had her camera with her, and once again, the idea of underwater photos came into her head. "On Facebook Marketplace a waterproof housing set up with a camera and lenses popped up in Oregon," she explains. "We decided to go for it, with the intention that it would be a service we could provide for surf lessons. As soon as I got in the water, I was like 'Yes! I found my thing.'"
Carly likes to take a variety of shots, including action, candid and scenic. "I love taking pictures of people being out for the first time, there's a special kind of joy and smile that comes with catching your first wave," she shares. "And when parents take their children out for the first time, it's a whole other level of adorable."
Although she can surf, he says the problem with surfing is that she misses her camera!
Like many artists, sharing her work with others, was tough. Asking for money was even tougher. "Taking the step from doing it as a hobby to putting it out there for the world to see was a really hard thing to do, and it was a huge deal for me," Carly shares. "I hate the idea that someone out there might look at my work and think it's awful, and the anxiety surrounding that idea just kept me quiet and on my own. If it wasn't for encouragement from friends and family, I don't know that I would've ever been able to take that step. I'm now a lot more comfortable with putting myself out there and just doing it for me, and not worrying about if people will like it or not."
Thankfully for the rest of us, she got over her fear. She now gives people priceless shots of memories that will last a lifetime. During a guided experience, you can hire her for however many hours you like, and she will follow you in the water to get those perfect shots. You can learn more about her photography and services by visiting Pink Fin Photography.