There is nothing like a huge helping of pad Thai, with a splash of lemon and crushed peanuts, it warms and fills the belly. When you are hungry and craving your favorite Thai dishes, you don't have to go far, there are a few options for Harborites to get their curry on without having to go far from the shores. Here is where to get Thai food in Grays Harbor.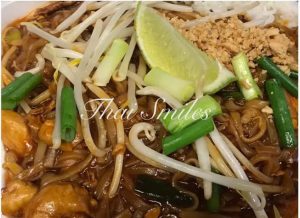 Thai Smiles
100 N Park Street, Aberdeen
360.637.9734
Some diners swear that Thai Smiles is the "most authentic Thai in the harbor." This Thai food restaurant in Aberdeen certainly carries all your favorites, from tom yum soup and pad Thai noodles to curries. Everything is made to order and customized by you. you get to choose your meat(s) to add to each dish and how spicy you want it. A word of warning on spice…they use the hottest Thai chilis, so be warned, a three here just may be a five at other restaurants. If you are not sure, go with a 0 or 1, you can always add chili sauce if you like. Don't forget to order the Thai tea, it just makes the meal! And save room for dessert, if you have never had black sticky rice and love sweet, you must try it!
It's a small little hole-in-the-wall place, but some of the best meals can come from these places, so it's definitely worth a try. The outdoor patio is a great place to hang with friends or have a causal date night, the décor is simple and nice. You can call and order for takeout, or eat at their patio.
Thai Carrot
412 S Boone Street, Aberdeen
360.532.2044
Thai Carrot is a Thai food restaurant in Aberdeen that has room for dine-in, as well as offering takeout. Their nicely decorated restaurant has a large table for bigger groups and several smaller tables for cozier meals. Thai Carrot prides themselves in using fresh, healthy ingredients, which means no MSG. They have a full menu, including pho, curries, favorite appetizers like spring rolls and more. They also have a larger dessert menu than most Thai restaurants, including black and white sticky rice, coconut ice cream, and fried ice cream! Of course they offer the staple Thai tea, but here you can get it hot or iced. If you have never tried hot Thai tea, I recommend it. It's delicious on a cooler day.
Not a fan of coconut? Another unique menu item is non-coconut milk curries! Try their gaeng pah, a spice mixed vegetable curry with chili paste. You get all the spice of the curry without the sweetness of the coconut milk.
Thian's Thai Fusion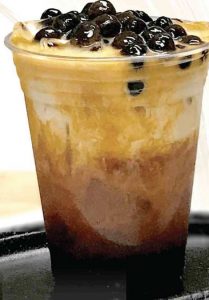 825 Point Brown Avenue NE, Ocean Shores
360.940.9010
If you're visiting the coast and want some Thai, try Thian's Thai Fusion, a Thai restaurant in Ocean Shores. In 2015, they won a Certificate of Excellence from TripAdvisor for their great guest ratings, so they are worth checking out. Guests love the fast service and great taste of their dishes, especially the curry! There expansive menu has something for everything. From chicken cheese rangoons and pot sticker appetizers, to massaman curry (a personal favorite!) and pad Thai, they have it all! Don't forget the Thai tea, which they offer with boba! And of course black sweet rice for dessert. They also offer Thai coffee with boba, a perfect paring with the sticky rice.
You're at the sea, so seafood may be something you are craving too! You can get prawns added to your pad Thai or to almost any other dish. Or, try their Chef Special, two fried pieces of cod with fries. Hey, it's a fusion place after all!
Thian's Thai Fusion offers takeout, dine-in, or delivery (online orders only) for $10 anywhere in Ocean Shores, up to Copalis Beach, so no need to change out of your pjs to get a meal.