While the sand and waves are big reasons to go the coast, there is more to Grays Harbor than just beach! We have an incredible mix of artists that find our lovely corner of the world their muse for fantastic creations. Take a trip to any or all of these places to find a piece that speaks to you. Bonus, art galleries are a great place to wander when the weather turns and it's too chilly to walk the beach. Check out these Grays Harbor art galleries on the Washington Coast.
Aberdeen Art Center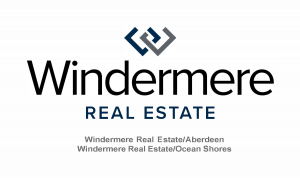 200 W Market Street, Aberdeen
The Aberdeen Art Center is a large, 8,500-square-foot building that acts as the artistic hub for Aberdeen. Here local artists are show their creations, hold classes and more. The building includes two art galleries – Alder Grove Gallery and Mother Crow's Studio & Gallery –  along with other organizations like the Friends of the Aberdeen Museum of History and the Adoor Project of the PNW, to name a few. It's a wonderful place to look for local art of all kinds, or to learn how to make your own art. For more information, visit the Aberdeen Art Center website.
Elton Bennett Showroom
Hoquiam
Elton Bennett was a Washington silkscreen artist in the 60s and 70s. A lifelong native of Grays Harbor, he created beautiful silkscreens of the area – his love letter to his home. Now, his daughter, Barbara Bennet Parsons, holds events to showcase her father's incredible work. You can also purchase reproductions. The showroom is open by appointment only. Make an appointment by calling 360.532.3235. Find out more about him, his work and upcoming shows at the Elton Bennett website.
Opal Art Glass
1232 1st Street, Cosmopolis
If you love the look of blown glass, do not miss the Opal Art Glass Studio & Gallery in Cosmopolis. The incredible art is everywhere…even on the gallery lights! Johnny and Darlene Camp have been running the studio and gallery since 2001. Their exquisite pieces will become a focal point in your home. For more information, visit the Opal Art Glass website.
Fusions ART Gallery
834 Point Brown Avenue NW, Ocean Shores
Since 2004, the Fusions ART Gallery has been supporting local Grays Harbor artists in Ocean Shores. Like all galleries, will see something new each time you go in, making it a must-stop when you head to the Washington Coast. You may even get to meet the current artist(s) while you are there! For more information, follow the Fusion ART Gallery Facebook page.
The Gallery of Ocean Shores
849 Point Brown Avenue NW, Ocean Shores
Just down from Fusions ART Gallery is another art gallery in Ocean Shores that is home to the nonprofit North Beach Artists Guild. The Gallery of Ocean Shores is part of the guild's outreach program and features local artists. You will often see artists working in the gallery, who are there to share their process with visitors and create a personal experience for each individual as they view their art. The guild also has a workshop and studio. For more information, visit The Gallery of Ocean Shores website.
Tim Rossow Watercolors & Associates
171 E Chance a La Mer NE, Ocean Shores
Tim Rossow is a watercolor artist that calls the Washington Coast home, though he also loves to travel the world, painting landscapes wherever he goes. His art gallery in Ocean Shores displays not only his work, but other artists in the area. You will find many watercolor pieces here, but also other mediums. For more information on Rossow, visit his website, for information on the gallery, follow him on Facebook.
Sandphifer Gallery
58 Main Street, Pacific Beach
The Sandphifer Gallery is an art gallery in Pacific Beach that features driftwood sculptures and fun drawings created by the artist and owner, Karin Malzan Phifer. She also has one-of-a-kind jewelry and other small items and make great gifts. For more information, call 360.276.5029.