of these can be experienced just steps from your car, but for those up for more of an adventure, there are ample spectacles to be seen and enjoyed. Whether it's navigating potholes on a forest service road, wearing out your legs on a trail, or traveling by water, these harder-to-reach spots can get you away from the crowds while you explore off-the-beaten path adventures in Jefferson County.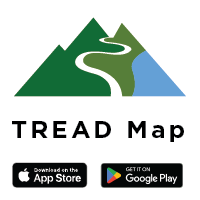 Places to Kayak, Paddle Board and Canoe in Jefferson County
While the Puget Sound waterways are often dotted with sailboats, ferries, and cargo ships, if you break out your binoculars and look a little closer, you can see human-powered watercrafts making their way around the sound. To promote this type of travel, the Cascadia Marine Trail was created. The trail is currently made up of 66 campsites and 160 day-use sites. So, whether you are looking to drop in the water to explore for the day or planning an overnight expedition, this trail gives you access to places only accessible by human-powered watercraft.
Jefferson County has multiple locations that are part of the Cascadia Marine Trail. Jefferson County's Oak Bay Park can be a good stopping point for the night if you are on a long journey just entering the area from the south. It has one paddle-in-only site located near areas with potable water.
Mystery Bay State Park can serve as a launching point to explore the two Cascadia Marine Trail sites on Marrowstone Island.
Kinney Point State Park is a paddle-in-only park on the island's southern tip. Surrounded by private property and water, your only neighbors in this park must have also traveled by water. There are two campsites in Kinney State Park with no services.
From Kinney Point State Park, you can paddle around and up the length of Marrowstone Island to Fort Flagler Historical State Park. Here there are three sites, all within walking distance from the main campground, which has potable water, bathrooms, showers and a general store.
Lesser Known Hikes in Jefferson County
If traveling by foot is more your style, Elkhorn Dispersed Camping Area could be just the spot for you. Located at the end of Dosewallips Road, this once US Forest Service campground is no longer maintained. Road washouts have changed the hike distance from time to time, and it is a few miles each way at this point. This campground that is being reclaimed by nature allows you to set up your tent wherever you like. In addition to passing an adorable little school in a beautiful setting, Dosewallips Road has multiple day hikes that allow you to explore the Olympic National Forest if an overnight stay is not in the cards.
Collins Campground, located up Duckabush Road outside Brinnon, Washington, is a US Forest Service Campground that provides drive-in remote camping. Duckabush Road is pothole laden, but a slow pace will allow access to most vehicles. With treed sites right on the Duckabush River, the 16 first come, first serve campsites are fairly spread out and private.
Duckabush Road is the access point to multiple hiking options, with Murhut Falls being a must-see. The trailhead is approximately 2.4 miles from Collins Campground, making it a short drive or walkable if you want to get some extra steps in. When heading up there, be sure to stay to the right, as a confusing sign has arrows pointing in two directions. The trail does have some steep sections, but the 1.6-mile round-trip hike is accessible for most hiking abilities.
The reward at the trail's end is a narrow surge of water cutting 130 feet down a rock face. When water is shedding the mountain snows in the spring, this is a site to behold. The setting is magical as the crashing water sends mist flying off the rocks at the base. As Murhut Creek makes its way towards the Duckabush Rivers, there are mini falls as the water meanders its way through rocks and under fallen logs. Make sure you give yourself time to enjoy the setting, as you may find it hard to pull yourself away.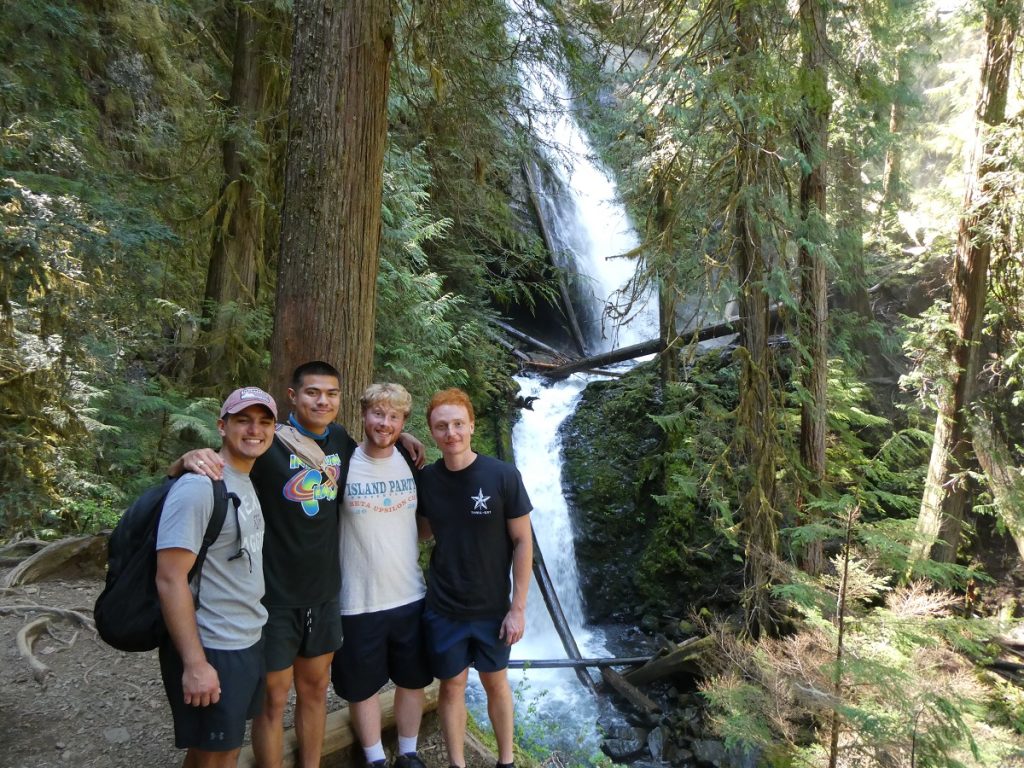 With a wide range of camping options in Jefferson County, finding a hidden spot to call home for a night or two is within reach. In addition to hiking and paddle-in locations, there are also bike-in spots that are usually first come, first serve. Campgrounds, especially the more remote ones, may open and close with irregularity depending on weather conditions and accessibility. So, check ahead if you want to be confident that where you are going will be open.
Like always, when exploring the outdoors, ensure you have any necessary permits and leave the area better than when you found it. Check for any burn bans or no-burn areas, and make sure that any campfires are completely out before leaving them. To learn more about planning your visit the Enjoy the Olympic Peninsula website.
Sponsored