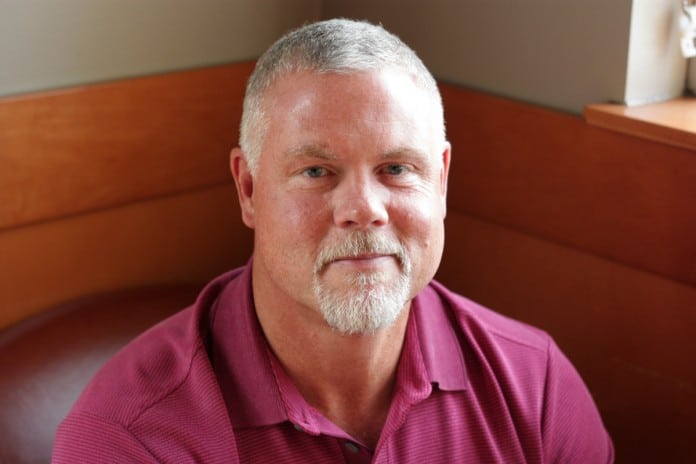 Dan Weber grew up a Hoquiam local. After leaving his hometown to graduate from Western Washington University, Dan was drawn right back to his roots.  Though he earned a degree in Industrial Technology, Dan jetted down a very different career path than he had anticipated.
Shortly after graduation, Dan's brother, Rick, talked him into starting a unique business back in Grays Harbor – a one-hour photo lab called, Photo Lab Express. Dan went on to become the sole business owner and made the business a success until the age of digital photography took over. But why stay on only one side of the photography business? Dan put his artistic skills to good use and purchased Leslie's Studio, renaming it "Portrait Expressions" in which he became the lead photographer.
However, when the time came for Dan to hang up his photography hat for good, his love of business kept him dashing to the next adventure. Together with his wife, Wilma, they opened "Video Tonight, Tan Today". This business, says Dan, was fun to own because of the customer interactions.
It may seem like Dan was the "Jack of all trades", but really, he's been consistently good at two things: customer service and business management. The digital age once again forced Dan to move on from his business, so today, we find Dan in his sixth year as manager of the South Bend Office of Sunset Air.
Sunset Air manages all types of heating and cooling systems, ventilation, windows and many other services. The business focuses on helping businesses and individuals make their buildings and homes as energy efficient as possible. Though this is a jump from photography and video rentals, Dan is still able to excel at what he's always loved: interacting with neighbors and giving people a positive customer experience.
Having lived in Grays Harbor most of his life, Dan maintains contact with the connections he's built with customers and clients for 30 years. Only this time around, instead of helping people pick out the right video for date night, he helps his customers establish a good interior envelope for their home. It's not just about sales, Dan wants to help clients pinpoint their real needs. If a home has a difficult time keeping warm in the winter, perhaps the family doesn't need a new heating system. Maybe they need new windows or insulation instead? He's willing to go the extra mile to make sure his clients are investing in something they truly need.
Dan is keen on shopping the Harbor first – he loves supporting local people and businesses. So although Sunset Air has its main home in Lacey, Dan is proud of the fact that the business brings jobs to more than 20 Harbor locals who perform service up and down the coast, including Grays Harbor and Pacific Counties. Their wide range of service keeps Dan running from one job to the next.
Despite his busy schedule, Dan is careful to make time for his community. Though this season of life has limited his amount of involvement, some of Dan's favorite moments have come from getting his hands dirty in the community. Banding together with several other business owners, Dan helped rebuild and improve the YMCA of Grays Harbor's Camp Bishop. From rebuilding cabins to improving play and learning centers, the project was ongoing for about two years. The hands-on work was extremely satisfying to Dan. Though no longer at the same level of involvement in the YMCA, Dan remains connected by giving to the Strong Kids Campaign every year.
Kurtis Dawson, CEO of the YMCA of Grays Harbor expresses, "Dan has not been on the YMCA Board for many years now but he continues to give his time and talents to make a positive difference.  He gave so much while he was on the Board, it is amazing he continues to give.  He helps every year with our Annual Strong Kids Campaign as well as any opportunity he has at Camp Bishop."
Dan is not currently involved in any one particular program, but he gives as much time as possible intermittently throughout the year. Whether it be a day, an hour, or a weekend, he firmly believes in helping make his home community a better place. "My job is to be good with people and to help people," explains Dan. "Everyone needs to give back."
The concept may seem cliche, but the application holds big impact. Perhaps his mentality is more of an investment mindset. Dan has no intention of leaving – he hopes to be servicing the area for many years. By making an effort in his hometown, he'll not only be making it a better place for those around him, but also for himself and family.
Reach Dan Weber at Sunset Air by calling 360-532-5123 or visiting www.sunsetair.com.