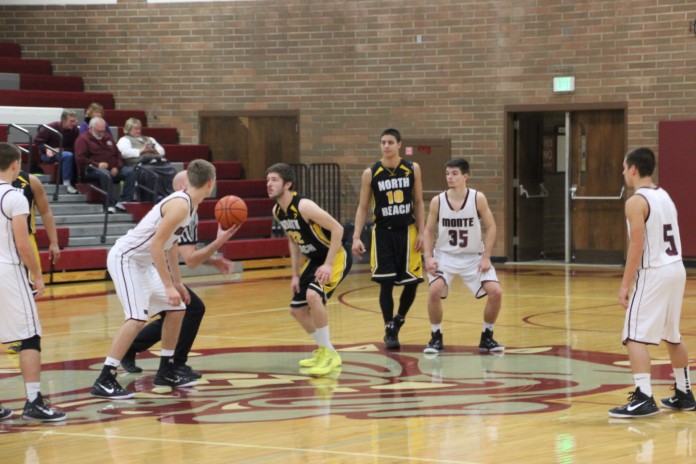 By Gail Wood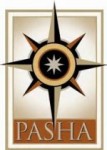 It doesn't matter what the score is, whether the North Beach Hyaks are trailing by 15 or leading by 10, Coach Larry Moore always knows what to expect out of Gabe Hernandez, his starting point guard.
Hernandez, last year's league MVP, has just one speed – all out.
"He's probably one of the hardest working kids I've ever coached," said Moore, who is in his 30th season as North Beach's head coach. "He just competes hard all the time no matter what the situation."
Moore has a nickname for Hernandez, who is a senior and a starter since his freshman year.
"I've called Gabe the Great Competitor," Moore said. "He's calm, but he's reckless on the floor. He drives. He hustles. He does everything. He's one of those guys. He's just really competitive."
Hernandez, who scored 24 points and pulled down 11 rebounds in a win against Taholah earlier this season, is averaging a double-double – 16 points and 12 rebounds. He's a big reason why North Beach got off to a 4-1 start and is hoping to return to the regional playoffs for the third straight year.
"Coach Moore is all about hustle," Hernandez said. "If you're not hustling you're definitely not starting. I think that's why I started when I was just a freshman. He just wants kids who can run hard all day."
At 6-foot-2, Hernandez is one of the tallest players on his team. But he's also one of their best ball handlers. That's why Hernandez is at point guard, not center or forward.
"He can shoot threes," Moore said. "But he's more of a driver and a slasher than an outside shooter. He's a really good ball handler."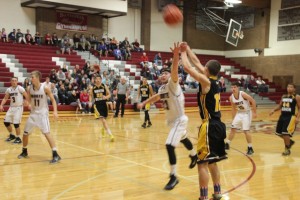 Hernandez is one of three seniors in the starting lineup. Steven Fry, a 6-4 forward, and Jordan Chong, a 5-7 guard, are also seniors who are starting.
Depending on what an opponent is doing defensively, Moore will alternate at point guard, using either Hernandez, Mikey Beck or Chong. That allows Moore to give opponents a different look offensively.
"I like to have some decent ball handlers and mix it up a little," Moore said. "But Gabe is actually our main ball handler. He's a scorer, but he's not going to force a shot."
Like Hernandez, Beck is the Ever Running Bunny, always pushing himself and hustling.
"Mikey really has super energy," Moore said. "He's like Gabe. He's always moving. He has a ton of energy."
Filling out the starting lineup has been Austin Perez, a 5-10 junior guard.
"Austin is a pretty good shooter," Moore said. "He has a good feel for the game."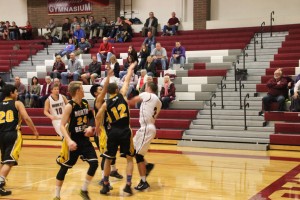 Over the years, Moore, who played basketball at Aberdeen High School in the 1970s under coach Dick Dixon, has learned to emphasize defense. Moore knows that unlike offense, which can be fickle, defense is more dependable and doesn't rely on a hot-or-cold streak.
"At Aberdeen, it was all about hard work," Moore said. "You had to earn our stripes that way. I try to coach the kids to work hard and to be scrappy. Be more defensive minded. I guess you could say I'm more of a defensive coach than an offensive coach."
Fry and Chong have been on the varsity since their freshmen season. While they probably won't end up playing basketball in college, they're both headed there.
"Those two kids are going to college for sure," Moore said. "They're really smart kids. They really work hard."
Fry is a math whiz. He scored a perfect 600 in a state math test.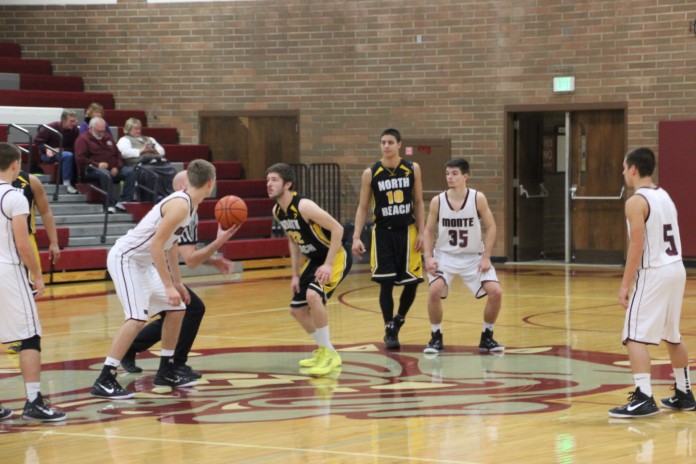 "He's a really bright kid," Moore said. "Jordan is the same way. He's really bright too. They're very dependable. They never miss practice. They're never going to say one bad thing."
North Beach got a boost with the recent return of Tim Poplin, a 6-2 junior forward. Poplin has been recovering from an ankle injury.
"He'll get in down low," Moore said. "He's a big kid. He weighs about 275. So he's a big boy. He's really coordinated for his size. If you watch him in practice, you'd be surprised how agile he is for his size."
North Beach suffered its first loss of the season in a 54-50 defeat to Life Christian Academy. Both teams finished with 21 fields goals, but the Hyaks went 3-for-11 from the free throw line. Life Christian went 10-for-13. In that game, Hernandez scored 21 points and pulled down 14 rebounds. Now, Hernandez, as a four-year starter playing in his final season with North Beach, is hoping for another return to regionals this season and hopefully a step further to state.
"It's been fun. I love Coach Moore. He's a great coach," Hernandez said. "All the kids I've been playing with have been very helpful. I'm hoping we make it to state."