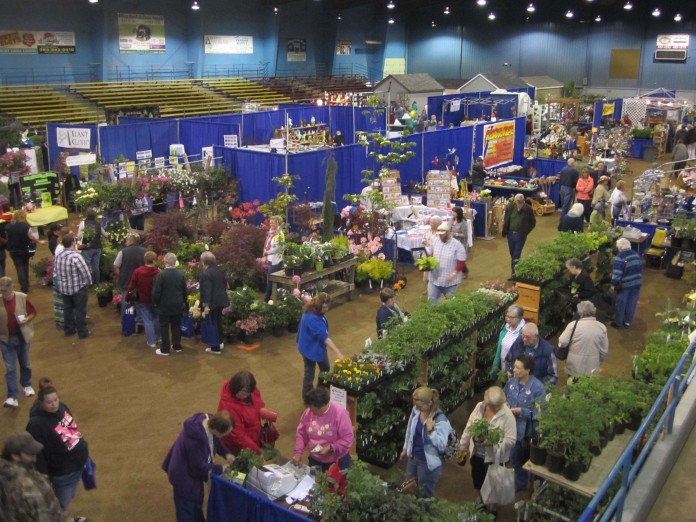 The Grays Harbor chapter of Olympia Master Builders (OMB) and the Grays Harbor Master Gardeners are teaming up to bring you a unique home and garden show on May 16 and 17.
Highlighting local businesses, this two-day event will supply you with educational resources, home experts and contractors. Shop the booths hosted by creative vendors selling decor for your home and garden.
With members and resources you can trust, it makes the event a one-stop shop for all your indoor and outdoor renovation projects.
OMB has been meeting the needs of community members for over 60 years. Each local chapter is a part of a state and national association that focuses on the education of its trade members as well as the needs of local families while keeping track of laws and legislation that may impact the businesses of different building contractors. Each Master Builder member lives, works, and plays in the community they service. Members develop and maintain ethical standards in their business and serve their customers in the best way possible.
The Grays Harbor chapter of Olympia Master Builders hosts an annual home and garden show to connect with the community. Partnering with the Grays Harbor Master Gardeners group, it is able to enrich the experience of the attendee by providing further variety and spans of education.
"There will be over 60 vendors with Master Gardeners, selling and showcasing many different varieties of plants, gardening products, decor, lawn mowers and tractors," explains Master Gardener, Robin Valentine. "Last year we had all kinds of shabby-chic and antique decor. The Master Gardeners are there for the public – education they receive through a certification program with Washington State University is extensive. They have learned ways to control weeds and bugs, about various plants and how to tend them, and about different kinds of pesticides. They learn these things for their own benefit and also to teach the public."
Some booths will be set up at this event solely for education. For example, bring a plant sample and ask questions. "People bring in leaves with diseases or plants they are unsure of and ask for help identifying them. Our extension office will also bring someone in to talk about invasive plants, like ivy," says Robin.
Whether you are building a home, remodeling, or updating your landscaping, your potential needs are likely to be met at this event. Connect with local builders and gardeners, get answers to your questions, and enjoy a day out with family. The kid-zone will have plenty of fun, frog-themed activities, to keep busy children happy.
Events will be on-going Saturday, May 16 from 10:00 a.m. to 4:00 p.m. and Sunday, May 17 from 10:00 a.m. to 3:00 p.m. at the Grays Harbor County Fairgrounds in Elma.
Both the event and parking are free.