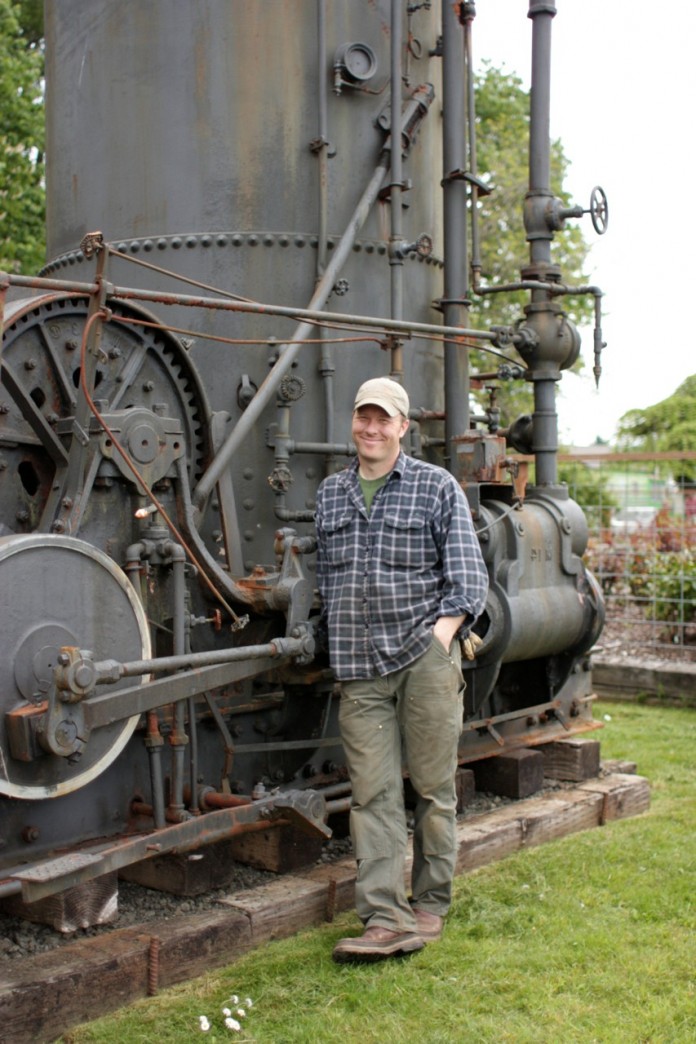 By Chelsea Royer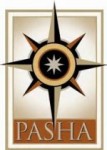 Gene Park represents a dying breed in Grays Harbor County. He owned his own logging business for 39 years and watched the business change from harvesting old growth to smaller growth, from mostly private businesses to large corporations. For Park, it was difficult to see hard-working private businesses sink under the weight of larger logging companies. "Nowadays, it is very difficult to make any kind of a profit running your own logging business," says Park, who is now retired. "The transition from harvesting old growth timber to smaller wood was a radical one. That's when machines began taking the place of many jobs that used to be done by hand – I think that's the biggest change."
Logging in Grays Harbor County began in the 1850s, when wild-eyed youths and eager investors became aware of the giant, untouched forests of old-growth trees. They came into Grays Harbor to divide and conquer, all the while creating communities, building railroads and most importantly, making money.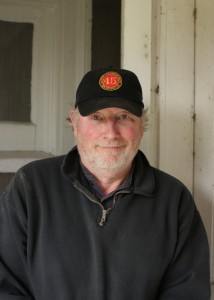 John Larson, Director of the Polson Museum explains, "In those days, the logging industry provided employment for thousands of people, just in Grays Harbor alone. That's why the communities even exist here today."
Unfortunately, while being great for the economy, the logging boom was not so great on life expectancy or the environment. "High injury and mortality rates were expected back then. You look into the old newspaper articles and find that often three or more people a day were injured while almost every other week there was an issue of a line snapping or a tree crushing someone. Because it was much more difficult to transport people back then, it was often too late for men before they reached the hospital," says Larson.
"Environmentally, things back then were not so great either," continues Larson.  "Splash dams were incredibly destructive. The dams they built would hold back the water until the logs floated and then they'd flush it all downstream. The erosion activity that occurred was incredible. It was terrible for fish habitats and ranchers and if anyone stood downstream during this process, they could easily be killed. There were some laws in place to protect fish, but they were usually ignored."
Reforestation was an unheard of process back in the early days as well. By the time men like Gene Park stepped onto the scene however, the game had begun to change drastically. "Environmentally we've come leaps and bounds," says Park. "Things have become far more strict."
One thing that hasn't changed, however, is also summarized by Park. "Logging gets in your blood. It doesn't go away and becomes all you want to do." The same rings true for Robert Marr who began his first job as a Forester for Green Diamond back in January of this year.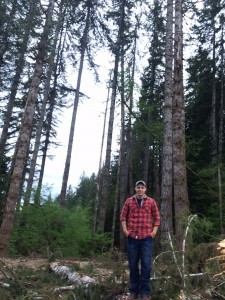 "No one in my family was in the industry, but I grew up in a 'timber town' and knew a lot of kids with parents who were loggers. It always fascinated me. I would hear stories of old logging and it just seemed larger than life to me. By high school, I had made up my mind and I started a Forester Program at Green River Community College before transferring to the University of Idaho. My job now is to help prepare future timber harvests that are on rotation. I mark boundaries and get harvests ready to be logged," says Marr.
Marr is passionate about his job and eager to share with people how the industry has changed for the positive over the last 100 years. "There are laws protecting streams and wetlands and we are conscious of preserving wildlife habitats," explains Marr. "Many logging corporations, including Green Diamond, signed a 50-year Habitat Conservation Plan in 2000, which is an agreement to go above and beyond what law requires when it comes to honoring the environment. These steps include expanded buffers around water sources and protecting unstable slopes so that streams don't suffer from landslides."
Rotation and replanting are also things that have changed. "With the old growth harvest, there was no thought to the future – just cut it and run. In 1941, Weyerhaeuser planted the first community tree farms and took steps for sustainability. There are now laws in place that require logging corporations to replant within a specific time window after harvest," says Marr.
The logging community today as opposed to the early 1900s has changed dramatically. As the economy and demands have shifted, so has the industry. Some things, however, are still the same in that logging is a very large part of the culture in Grays Harbor and in the blood of those who, generations later, are a part of the tradition.