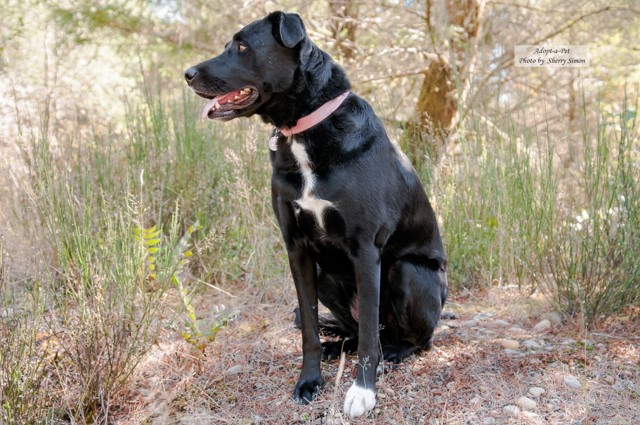 Submitted by Adopt-A-Pet of Shelton
River is a sweet 4-year-old Labrador Retriever mix who weighs 77 pounds. She likes to swim, go for car rides, and enjoys looking at the scenery out of the car window. River loves to cuddle and hang out with her person. She would prefer being the only dog, however we are not sure about cats.
River is a little unsure about her new environment, and is sometimes frightened by new sounds and activities. Once River is out with the volunteers, she loves her walks, and playing fetch in the play yards. Her perfect country home would be with a calm adult who is willing to give her the time to regain her confidence and feel safe.
We have many great dogs and always need volunteers. To see all our current dogs, visit www.adoptapet-wa.org, our Facebook at "Adopt-A-Pet of Shelton Washington" or at the shelter on Jensen Road in Shelton. Our contact information is thedoghouse3091@hotmail.com or 360-432-3091.