Car and Driver reports there are approximately five million collector cars on America's road.
"Car collecting as a pastime won't fade away…but the hobby will certainly evolve. The internet continues to transform it, ameliorating the scarcity of parts, bringing owners together to share information, and increasing the supply of cars. Many of the old rules about what defines a collector car and the relative values of different types are likely to be challenged. One thing won't change, however: the happiest people in the hobby are the ones who buy what they like first and let the market worry about return on investment."
Nothing turns heads more than a classic car cruising down the street.  Whether its design is sleek and aerodynamic, finned and topless, or low and growling, their appeal is almost universal.
If you're the proud owner of a classy chassis, don't miss this year's Show N' Shine at the Shores, hosted by Pushrods of Hoquiam and held at Quinault Beach Resort and Casino.  Taking place Friday, September 30 through Saturday, October 1, Show N' Shine celebrates all things automotive, fun, and festive.
Tony Halekakis, Car Show Chairman for the Pushrods, explains that their group began in 1952, has over 100 active members, and actively raises money for charities across Grays Harbor County.  In 2010 they were inducted into the Hotrod Hall of Fame.
Show N' Shine is one of the most popular events Pushrods sponsors. "There's been a cascading effect –  the shows just get bigger every year," says Halekakis. "Quinault Beach Resort and Casino does a great job of advertising and we've been lucky with the weather, so far."
Preregistration for interested car owners can be done online or at the event. Register in person at the Casino between 12:00 and 4:00 p.m. on Friday or after 8:00 a.m. on Saturday. Sign-up is $15 online in advance, and $20 at the door.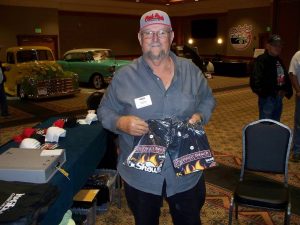 One highlight, held on Friday, September 30, from 1:00 – 4:00 p.m., is the city-wide Poker Run. With stops including the Ocean Shores Coastal Interpretive Center, this all afternoon event is a perfect way to cruise your cares away.
On Saturday, long-time Master of Ceremonies Lance Lambert presides over an expo hall full of activities.  Throughout the day, car number drawings will be held every 15 minutes for prizes or a crisp $50 bill.  The first 200 registered cars receive a goody bag full of treats and the first place winner of the Poker Run wins a Quinault Beach staycation package.
Thirty-two awards, or 'Pushrod Picks,' will be given in categories like special interest, long distance attendee and by decade of manufacture. Lambert will choose this year's Best in Show and Quinault Beach CEO Don Kajans will select his favorite.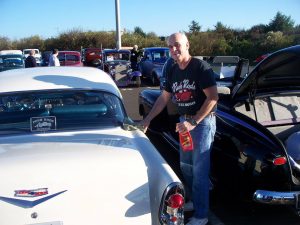 There will also be food and drink specials throughout the resort, live music, an array of vendors and plenty of door prizes.  Use promo code SHSH for discounted room rates when booking online or by calling 888-461-2214.
Contact Tony Halekakis at 360-532-1918 with any questions about the show or any other Pushrods events.
Show N' Shine lets you get the lead out physically, mentally and automotively. Away from the pre-holiday hustle and bustle, it's a perfect getaway without going too far.  And who doesn't love the excuse to do a little pre-holiday shopping?
Sponsored