It's one thing to have a boss who leads by giving direction, but another to have someone who leads by example. At Olympia Orthopaedics Associates Surgical Center, Director of Surgical Services Sylvia Johns is the latter. "Her staff really appreciates the fact that she's always in the trenches with them," says Director of Clinical Service Lourie Roberts. "She dives in and does whatever is needed, regardless of her position. They really trust her."
CEO Ben Shah agrees. "She has the most engaged staff within the company," he notes. "They've bought into the culture she's created, and they know she's got their back. She will advocate for them and also hold them accountable." Collectively, the staff have become more efficient with their time as a result of changes aimed at improving patient safety.
Shah credits Johns for creating an environment that puts patients first since taking over the role in 2015. "The first thing she did was build a culture that's highly focused on the patient and make sure they have the best possible experience," he explains. "That happens through making the right hires and standardizing protocols so there is a consistency of care for patients."
Another important move: bringing together a committee of staff members from multiple areas of the profession like quality control, risk management, the nursing team, and physicians to focus on creating standards of best practices for different procedures, including total joint replacements. "They look at what constitutes good markers of progress and causes of risk," says Shah. "The idea is to give the patient the best chance for a full recovery with the lowest risk of infection. If the indications are that surgery isn't the best option at the time, they explore other ways to support the patient."
At the national level, the trend in orthopedic surgery is shifting from inpatient to outpatient settings. Procedures that used to require prolonged hospital stays can now be done in ways that allow patients to begin their recovery process in their own homes on the same day. "There is a great benefit in being able to recover where you're comfortable without being constantly interrupted by other people around you," says Shah. "Our patients love being able to go home."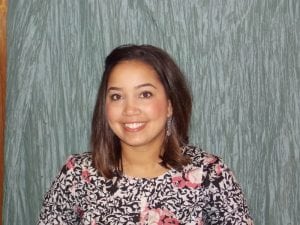 When Johns first joined OOA, not all their operating rooms were open. Today, all six are fully functional meaning more patients have the option of outpatient surgery. "It's really allowed us to grow our outpatient procedures around total joints and spine procedures," says Shah. Since 2015, OOA has performed more than 800 outpatient total joint replacements and over 600 spinal surgeries.
Patients also flourish within the systems Johns has developed. Before any total joint replacement, they meet with Nurse Navigator Becki Taylor to make sure that all their lab work is in order with required screenings performed. "Becki is the glue to the whole process," says Johns. "She's like the concierge for all things surgery."
In preparation for joint replacement surgery, patients also meet with the surgeon and physical therapist to learn what they can expect and identify any areas of their home environment that might hinder the recovery process. "Patients may have cats and think, 'Oh, they're small. They shouldn't impact my healing," Johns explains. "But if one of those cats jumps on your lap when you're first home from a post-op experience, that can cause problems. We ask people to consider boarding their pets or having someone watch them."
Those who live in homes with multiple levels might get a walker for every level rather than using just one. "Thinking about these little things can really affect their recovery at home," says Johns. "We want them to have a mindset of success and make sure they really understand what the expectations are."
Aside from the comfort of recovering in their home environment, patients also benefit financially from outpatient procedures. "The cost of having a joint surgery in an outpatient setting is much less than in an inpatient setting because of the resources involved," says Johns. "But the quality is not compromised."
In fact, OOA is accredited by the Accreditation Association for Ambulatory Health Care through a very rigorous process. "They look at everything," says Johns. "Processes, procedures, quality metrics, and surgery. They have very high standards. To achieve that accreditation means a lot."
Once patients have completed their procedures, OAA has a physical therapy clinic on site where they can begin the recovery process. "That's been an amazing partnership," says Johns. "To have that onsite has really helped our program."
To learn more about the services provided by Olympia Orthopaedic Associates, visit the  Olympia Orthopaedics Associates website or call 360-709-6230.
Sponsored