Two years ago, Thomas and Trisha Christian and their three daughters moved to McCleary from Oregon. Little did they know what opportunities they would find in Grays Harbor's 4-H Brady Bunch club and how it would help make the new area feel like home.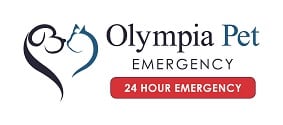 Trisha says the club has also provided a great learning space for their children, teaching them responsibility and organizational skills.
"It's helped them be more confident," Trisha says. "And they've made a lot of new friends."
The Christian family visited the Grays Harbor County Fair after they moved to the area and saw a 4-H booth and got some information. After that, they joined the Brady Bunch club.
"I think it's awesome," Thomas says. "I like the 'Head, Heart, Health and Hands' and giving back to your community in a meaningful way. And what I like about it is it's as much activity as you want, or as little."
The Christian girls – Kat, 18, Melissa, 14, and Samantha, 13 – are homeschooled with Kat having recently graduated. She is now looking into veterinarian technician job shadowing and possibly attending school. She is active in her 4-H group as the vice president of the Brady Bunch this year.
"It's fun to help make those decisions," Kat says.
Kat is also all about exhibiting animals, art, photography, and possibly cooking at the fair this year.
"My favorite part of 4-H is probably getting to be around the animals," Kat says. "I really like animals."
Kat is showing their dairy and pack goats this year as well as their cat, Harvest, and rabbit, Clover. Harvest has a special story of her own, and was adopted by the Christian family last year.
"Her name is Harvest because she showed up on October 31 last year and we figured 'Halloween' was more of a guy's name," Kat says.
"She was two pounds," Melissa adds.
She was very malnourished at the time they found her and the veterinarian guessed she was two years old.
"She was a blessing in disguise because we ended up losing our cat five days before Christmas, our eldest one," Kat says. "So she just happened to show up a few months before our other cat passed away."
The Christians' middle child, Melissa, will be focusing on photography, art, and showing their rabbit, Akuna, at the fair. Melissa has enjoyed the opportunities through 4-H the last couple of years, learning a lot along the way.
"I like that they do things as a group," Melissa says. "And that they involve everyone."
One day, Melissa wants to be an animal behaviorist and trainer or a veterinarian and she says she practices with Akuna.
"She can be sweet sometimes," Melissa says. "I like that she is sweet and most of the time she won't attack me. She's a very grumpy rabbit when I flip her."
The youngest daughter, Samantha, is also into photography and art, as well as showing animals through 4-H. This year, she will be showing their goat, Juniper, and their rabbit, Cinnamon, cutely nicknamed Cinnabon. Her favorite part about 4-H and getting to be involved with the fair is submitting her art.
"I like the art mostly because once you get the art back from the fair, they give you tips and I actually like those tips," Samantha says.
Samantha had one especially memorable moment at the fair when she was showing Cinnamon last year. "My first year, I felt confident and my rabbit jumped off the table," Samantha says.
"It was quite humorous," Thomas adds. "She practiced and practiced and practiced with that rabbit and I thought 'She's got this nailed.' And right in front of the judge, that rabbit jumped and several children were trying to hold their rabbits while her rabbit jumped all the way down. And the judge finally grabbed her rabbit and handed it back to her. After that point, confidence was shot."
Samantha has been working with Cinnamon since then and thinks this year will go more smoothly.
"I think she'll be better because she trusts me more," Samantha says. "She was a baby last year, she's like a year now."
Thomas, who helps in the rabbit and chicken barn during the fair, notes that 4-H is all around a beneficial place to spend time.
"Our leaders are awesome," Thomas says. "They're knowledgeable. And I learn as a parent…you don't realize how much you learned because you're going with your kids and listening."
To see the Christian girls' still life work, be sure to check out the displays in the pavilion at the Grays Harbor County Fair and be sure to check out the rabbit and chicken barn as well as the goat area to see their animals.