Who doesn't want to feel great at any age? There are many paths to wellness, and the team at NW Remedies, a compounding pharmacy, is on-hand to guide you. Rosalee Seder, pharmacist and manager, has recently renewed her credentials as a Hormone Replacement Therapy Specialist, a rigorous program offered through Professional Compounding Centers of America (PCCA). Topics covered include specialized study of ovarian anatomy, physiology and endogenous hormone function, clinical compounded treatment therapies, patient counseling, anti-aging and current related topics. "I talk to people all day long," says Rosalee, who gets excited about helping people feel better.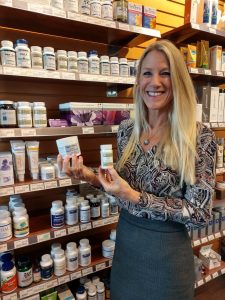 One of the ways NW Remedies differs from traditional pharmacies is the ability to make compounds, which is the art and science of creating personalized medicine for a specific patient's needs. Rosalee gathers information from you via a questionnaire and optional saliva tests. You can set up a consultation with her and come away with recommendations that can work in conjunction with your regular health care provider. Remedies can be made in the form of pills, patches, creams, gels and injections. They are all made to order by trained technicians. Materials come from PCCA, which maintains high standards for quality and consistency.
Our bodies are in a continuous process of growth and change. Many conditions arise as we age and can become distracting. People are often at a loss of what to do or where to go for advice. Suzanne Somers, actress, author and health spokesperson noted significant changes around age 40. She joked the symptoms were like the Seven Dwarfs: itchy, bitchy, sleepy, sweaty, bloated, forgetful and all-dried-up. Those who are laughing know this is true. For women this can be related to pre/peri/or post-menopausal. It is not exactly the same for men, but the male body also experiences changes with age. People of all ages experience stress on the body and adrenal fatigue is common. Rosalee can address all of these in a confidential and safe environment.
NW Remedies can customize bio-identical hormone treatments for both women and men. "It's amazing to see the transformations," says Rosalee. These compounds can include various estrogens, progesterone and/or testosterone. Her overriding philosophy is to do no harm, so she is careful as she helps people return to balance. This is done with appropriate dosing, with neither too much nor too little. Prescriptions originate with your health care provider. Work continues together to make any necessary adjustments along the way.
Getting Back in Balance with Hormone Replacement Therapy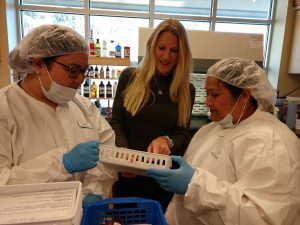 Hormone replacement therapy (HRT) with bioidentical or other hormones is an option to discuss with your health care team. They can be used to relieve symptoms of hot flashes, night sweats, mood changes, memory loss, weight gain, sleep issue and dryness. HRT is not suitable for everyone, but it has been helpful to many. NW Remedies compounds in coordination with your physician and is aiming for optimal results. "I want people to feel the best they can and have a zest for life," explains Rosalee. "I love what I do."
For those who are looking for options other than HRT, NW Remedies can direct you to various OTC (over the counter) products within their store. These can address many of these same concerns and do not require a prescription from your doctor for purchase.
Rosalee wants everyone to know that there is no need to be embarrassed or ashamed at any health concern you have – at any age. She is a great person to connect with because she is kind, attentive, extremely knowledgeable and totally interested in you feeling your best. She is comfortable talking to couples as well.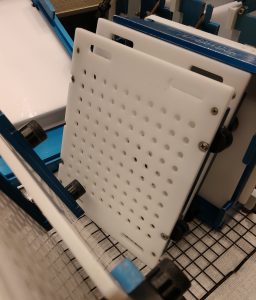 We only get one body and it behooves us to care for it. I want quantity in my life, but I also want quality. Addressing health concerns is a life-long process that continues to evolve. There's too much information on the internet and sometimes it helps to talk to a real person. NW Remedies is a local source and is happy to help you on your journey for optimal health. There's no reason to wait.
NW Remedies is open Monday through Friday from 9:00 a.m. to 6:00 p.m. Learn more at the NW Remedies website.
NW Remedies
1851 State Ave. NE Suite 105, Olympia
360-491-0607 or toll free 800-455-6888
Sponsored