When you think of orthopaedic care, most people immediately think: broken arm, knee surgery, hip replacement.  Olympia Orthopaedics Associates, one of the largest orthopaedic groups in the state, goes well beyond "bones."  The physicians at Oly Ortho provide full body musculoskeletal care working with patients through a variety of diagnostics, therapies, and treatments before looking at surgical options.  With their state-of-the-art West Olympia facility, they are able to give patients comprehensive care, including MRI, Physical Therapy, Sports Medicine, and Pain Management, all in one building.
One often forgotten aspect of orthopaedic medicine is Spine and Neurosurgery.  Oly Ortho is the only provider in Washington, aside from the University of Washington, to offer comprehensive, world-class spinal care and has been designated a "Spine Center of Excellence."  Included in their Spine Clinic are two Neurosurgeons and two Orthopaedic Spine Surgeons, including Dr. Clyde Carpenter, a veteran surgeon who has been named in The Leading Physicians of the World publication.
Meet two of the talented doctors in this group, working each day to correct spinal deformities and relieve pain for their patients, ultimately leading to lives better lived.
Dr. Andrew Manista – Orthopaedic Spine Surgeon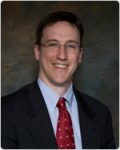 Dr. Manista became a part of the spine team at Olympia Orthopaedic Associates in August of 2008 after finishing a spinal surgery fellowship at John's Hopkins Hospital in Maryland.  During his time there, he worked with world-renowned spinal surgeons on breakthrough surgical techniques and brings his expertise to the Olympia based group.    Specializing in spinal deformities – developmental or congenital spine abnormalities such as scoliosis or arthritis – Dr. Manista also sees patients with all manner of spinal needs including pain management and disc issues.
A typical path to this high level of scientific and technical expertise would include an undergraduate focus in the sciences.  But Dr. Manista is anything but typical.   With his quick humor and easy laugh he defies the mold of the serious surgeon.  He attended the University of Florida in Coral Gables, earning a Music Degree playing the upright bass.  His "gigs" have included everything from a rock band to a symphony and all genres in between.
After years of selecting his home city based on schooling location, Dr. Manista was able to truly choose Olympia as his home.  He and his wife fell for the beauty of the Pacific Northwest after a trip to the Olympic National Forest and knew this was their "forever" home.  Oly Ortho welcomed Manista and he has enjoyed the mentoring provided within the experienced team including Dr. Yoshi Yamamoto and Dr. Clyde Carpenter. "I have grown to love the relationships I'm able to develop with my patients over time," says Manista when asked what he likes best. "As a spine surgeon, I don't just see them once or twice.  I'm able to create a lasting connection."
The connection extends to his colleagues as well.  "Being in this group is as good as it gets.  The staff work hard and having a comprehensive team in such a terrific facility creates a real sense of cooperation, making us all better docs, giving the best care to our patients."
Dr. Ryan Halpin
Dr. Halpin, a board certified Neurologist, has been with Olympia Orthopaedic Associates since 2011.  However, he is an Olympia native and has a long history holding him to this community.  A graduate of Capital High School, his father, Dr. Patrick Halpin has practiced orthopaedics in Olympia for over 20 years.  Dr. Halpin earned his undergraduate degree in Chemistry with Honors from Brown University and completed both his Medical Degree and Neurology residency at Northwestern University.  After graduation, he returned home to raise his children close to his family and in the town he loves.
When asked about the connection between neurosurgery and orthopaedics, Dr. Halpin explains that "the spine is where the two specialties of Neurology and Orthopaedics interconnect."  Working on non-surgical courses of management first is the norm for Dr. Halpin and his colleagues including in-house Physical Therapy and Oly Ortho's injection specialists, helping to manage pain and promote healing. However, when surgery is called for the team is up to the task of even the most complex spinal procedures, often in a minimally invasive procedure.
Dr. Halpin shares that he "enjoys the long-term doctor-patient relationships created during treatment.  I like following up with patients, seeing people get better and improving their lives."   He also credits the new Westside Clinic with improving efficiencies, helping doctors and patients alike.  "We can serve our patients so much better in this building.  It functions well and allows us to focus on our patients and their needs."
While the term "orthopaedics" may bring a sprained ankle from a soccer game to mind initially, the doctors at Olympia Orthopaedic Associates do so much more.  From that fractured ankle to treatment of a chronic, degenerative spinal condition, and nearly anything in-between, Olympia Orthopaedic Associates offers a friendly, patient-focused approach to comprehensive care inspires a level of patient confidence and loyalty that is well deserved.
For more information, contact at Olympia Orthopaedic Associates at 800.936.3386 or by visiting their website http://www.olyortho.com.