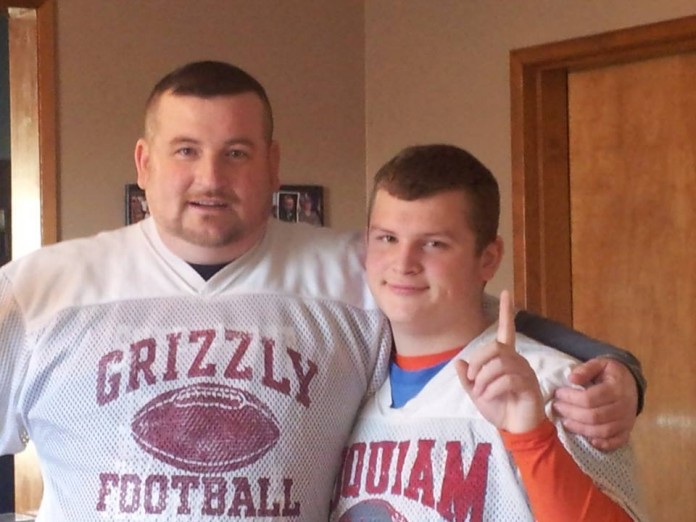 By Justin Damasiewicz

Dave Hinchen just completed his first full basketball season as a referee and member of the Grays Harbor Officials Association. Hinchen, a Hoquiam resident, shares that his motivation for wearing stripes is a bit different than most of his colleagues.
Prior to becoming a referee, Hinchen was the head coach of the Lake Quinault High School boys basketball team for two years. He has been coaching youth basketball, baseball and football for several years. Hinchen believes that his time as a referee will help him gain a broader perspective and make him a better coach.
"I felt like it was important for my growth as a coach to see what it was like on the other side," Hinchen said. "I really feel like I've learned more about basketball this year than I ever have before, watching all of the different teams and seeing what they do, what works and what doesn't work. As a coach, you get so locked in on what you do that you don't really open your mind. It gave me a different perspective. I think it has been good for me."
Hinchen decided to make the switch after leaving his job at Lake Quinault High School after the 2012-2013 season. He just needed a little nudge from his wife, Stacy.
"As a basketball coach, I felt that the officiating in our area was very good at the top, but I thought that the drop-off after the good officials was pretty steep," Hinchen said. "My wife said 'instead of sitting here and complaining about it, why don't you go do it?'"
Hinchen has worked as an official before – primarily for adult recreation league sports – but this season marked his first time as a member of an official's association.  At this point, the Grays Harbor County native plans to officiate again next year.  By day, Hinchen is a wastewater treatment plant supervisor for the Quinault Indian Nation in Taholah.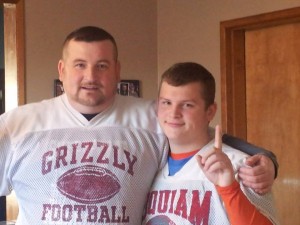 Hinchen admits that officiating – especially at the high school level – is much more difficult than he anticipated. His previous basketball officiating experience was primarily with a two-man crew rather than the three-man dynamic that is utilized in most high school basketball games. With just two officials, each referee is expected to cover more area, so narrowing his focus with an extra set of eyes on the court has been a tough adjustment.
"Right now the hardest part for me is training my eyes to look at my area of responsibility," Hinchen said. "I'll catch myself looking over where the ball is and maybe I missed an illegal screen or something away from the ball. It's about understanding what my responsibility is and making sure that's where my eyes are."
Hinchen cited long-time Grays Harbor official Kevin Hegel as a great influence and a guiding force in his development.
His time behind the whistle has also affected the way the former coach views officials. Hinchen said that once he is back on the sidelines, the way he interacts with referees while coaching will likely change drastically.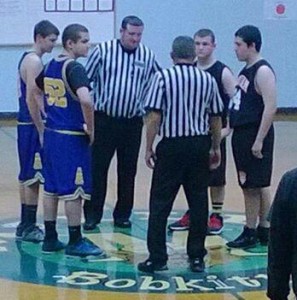 "I think that when you are able to look at it from a different perspective you are able to see that you just can't see everything," Hinchen said. "Sometimes you get locked in on one thing, but a foul happens over there, and what can you do except say, 'I missed it'? As an official, you miss things sometimes. As a coach, you think you know everything. I look over at some of these guys and I think, 'Man, I must have been a jerk as a coach.'"
In addition to coaching, Hinchen volunteers his time performing various tasks for youth sports. Whether he is working as the PA announcer for Hoquiam High School during baseball season or keeping stats during football season, Hinchen always makes time to help young people better themselves through sports. He views sports as a way to keep kids away from negative influences that teenagers regularly face.
"If I hadn't had sports as a kid, I was the kind of kid that could have been easily drawn to more negative things like drugs and alcohol or the party life," Hinchen said. "Sports kept me away from it. Sports were so important to me that school was important to me. I don't know if I would have even cared about school if I didn't have sports. So, I understand how sports channels kids away from negative things. I've dealt with a lot of the so called 'bad kids' that love sports. I try to drive those kids to stick with it and stay away from the other stuff."