By Douglas Scott

If you were to find out that you could explore the most beautiful areas of Washington State for free, would you take advantage of a great deal and get out into nature with your friends and family?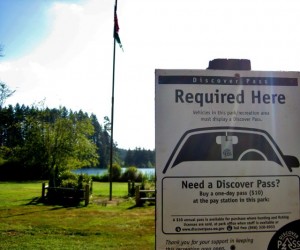 The State of Washington is hoping you say yes, as they are offering numerous fee free days in 2014. With the winter rain in the past and sunny skies in the future, now is the perfect time to get outside and explore any of the 117 State Parks.
Fee Free Days 2014
April 19 – A spring Saturday free day
April 22 – Earth Day
May 11 – A spring Sunday free day
June 7 and 8 – In honor of National Trails Day and WDFW Free Fishing Weekend
June 14 – National Get Outdoors Day
Aug. 25 – In honor of National Park Service's birthday
Sept. 27 –National Public Lands Day
Nov. 11 – Veteran's Day weekend
The State Parks have been around for 101 years, but they are anything but old and outdated. From lakes and river to waterfalls, forests and old forts, Washington State Parks offer some of the best experiences in the country, all right outside your front door. Experiencing the state parks of Washington make a fantastic weekend trip, and are the best way to discover the beauty, history and culture of the Pacific Northwest.
Normally, a $30 Discover Pass would be needed to enter a State Park, but on the fee free days, the gates are open for all to enter. If you haven't visited the state parks around Grays Harbor County, this is your chance to see the beauty of the region without having to pay for an annual or a day pass. Even if you have seen the state park, check out the parks for free and pick up a Discover Pass to enjoy the beauty of Washington State Park year round.
3 State Park Highlights Near Grays Harbor County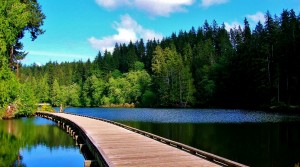 With over three miles of freshwater shoreline, Lake Sylvia State Park is an amazing, unique park on the border of the Olympic Peninsula. Built on the remnants of an old logging camp, this park is a great place to get away from the hustle and bustle of the city. Lake Sylvia State Park offers fishing, camping, small hikes and even boating on an old lumber mill pond, later transformed into a lake that helped provide electricity to nearby towns. The lake is now home to nutria, ducks, osprey, geese and even bald eagles and black bear. Lake Sylvia State Park is really a great little eco-system, and if you are lucky enough to visit here, you will fall in love with it.
Home to a lighthouse, built in 1898, Westport State Park offers beach access in this dune-filled day use park. With a 1.3 mile walking trail to nearby Westhaven State Park, the coast along Westport is a perfect trip for visitors of all ages. Visible from the park are large amounts of wildlife, both sea life and land mammals. From this state park, one can see coyotes, deer and an occasionally elk. In the water, gray whales, seals, sea lions and shorebirds can be watched, so bring a pair of binoculars.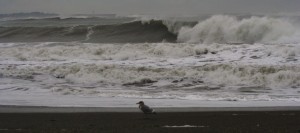 While Pacific Beach State Park may be small by park standards, the experiences it offers are amazing. From clamming and beachcombing to playing with sea life in tide pools, Pacific Beach State Park is a great day trip for the whole family. Located directly on the Washington Coast, Pacific Beach State Park is home to great sunsets, fantastic winds for kite-flying and the perfect sand for sand castle builders of all ages and abilities. With almost a half a mile of ocean shoreline, pack a lunch and enjoy this remote picnic spot.