By Chelsea Royer

Gifts wrapped in beautiful paper, bows, flowers, and glitter can be a magical thing. Seeing boxes and bags surrounding the tree looks picturesque as little kids squeal with anticipation. Unfortunately, it doesn't take long before these gifts are dispersed, opened, enjoyed, and often set aside. So while gift-wrapped items can be the perfect thing for your loved one, what about the gift of experience? Something that doesn't end with the holiday season and invites a person to take part in the community or experience something they never have before? Here are ten gift ideas that are a little outside the box.
1)    For the Artist
Harbor Ceramics is located in the Southshore Mall. No need to run to Olympia for an artistic experience. With options from home decor to ornaments to plates or pitchers, encourage your loved one to unleash their inner-artist by painting a memory. Gift certificates are available. Call Harbor Ceramics at 537-9198.
2)    For the Drama King or Queen
Our local performing arts center hosts a wide variety of performances from ballets, symphonies, musicals, and plays. Check out the Bishop Center website to hand-pick tickets for a performance anyone on your list will enjoy.
3)    For the Animal Lover
Nansea Stables isn't just a center for those who own a horse, it's also a place where your horse-fanatic can go to take riding lessons, learn to interact and care for equestrians, and practice responsibility. Whether it's riding lessons or the horsemanship program, your child's experience can be as basic or rich as you want them to have.
4)    For the Musician
Music lessons are a lifetime investment. Local pianist, Rhoda Cormier has been involved in her community performances utilizing her piano skills for the Bishop Center, 7th St Theatre, and beyond. Her affordable piano lessons are sure to make a beautiful gift. If piano isn't your giftees' style, Rosevears Music Center offers guitar and sometimes voice lessons as well as instruments and music books.
5)    For the Athlete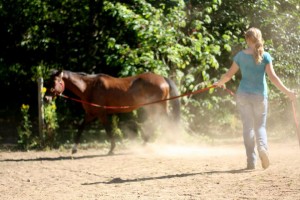 Whether your loved one is already active or is revving up for New Years resolutions, the YMCA of Grays Harbor has many resources to offer. Swimming, martial arts, gymnastics, and boxfit classes are a few of the opportunities available. Lessons and classes can be enjoyed with a regular membership or program membership depending on your budget.
6)    For the Dancer
Do you have an Angelina Ballerina on your hands? Gayle Russell Dance Academy will give your child a focused outlet for their interest. Ballet or other types of dance lessons keep kids and teens active and graceful while allowing them to pursue a hobby.
7)    For the Adventurer
Arghhhh ya maties! The Historical Seaport has plenty adventures awaiting the brave. Whether it's setting sail on the Lady Washington for a tour or spending "Two Weeks Before the Mast" learning how a ship operates, the level of adventure depends solely on a person's interest.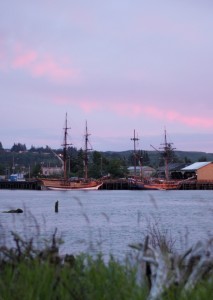 8)    For the Workaholic
Who doesn't like a massage? With gift certificates available, give the gift of relaxation to someone who needs it. With great places available around the Harbor, such as Forest Therapeutics by Cherie Page, there are plenty of atmospheres to choose from.
9)    For the Girly-Girl
Give your girly-girl the gift of a pedicure, manicure, or new hair style. The welcoming atmosphere of Trendz Salon in Montesano is relaxing, the talent of the stylists professional. She'll love a girl's night out.
10) For the Food Lover
Rather than more stuff, how about a date night? Rediviva in Aberdeen has the perfect atmosphere for conversation, trying new foods, and sipping on cocktails. With special events, an ever changing menu, and great music, there's no need to leave the area for a classy night out.
No matter the style or hobbies of the person you're shopping for, the gift of experience is something that won't be forgotten. It is a gift that lasts longer than something wrapped, supports local businesses, and is incredibly personal. Everyone needs encouragement to step out the front door for more than a job – enjoy your hometown and all that it has to offer.