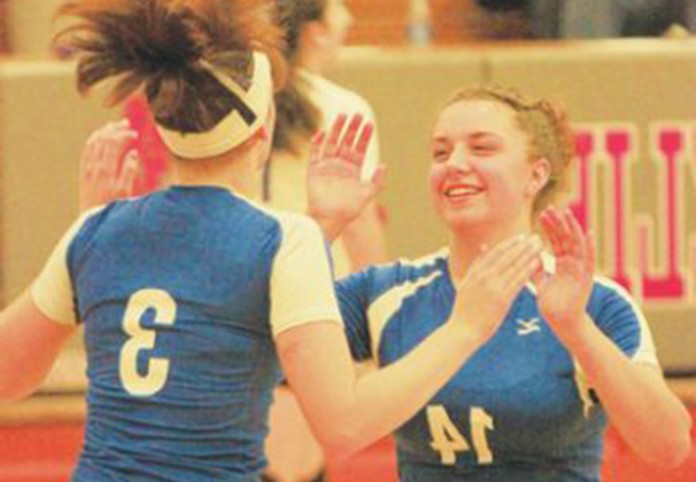 By April R. Duncan, Elma High School Intern
Who is Brenna Miller?
Brenna Miller, an 18-year-old senior at Elma High School, has been dedicated to volleyball since she was in the third grade. She even plays year around. She tried several other sports, (including gymnastics, tennis, soccer, baseball, and basketball) but she explains, "None stuck like volleyball."
When Brenna is not playing volleyball, she can be found reading for pleasure or doing her school work. She enjoys reading almost as much as anything else. She is even a teacher's assistant for the Elma High School librarian, Mrs. Peterson.
Brenna also keeps a busy class schedule. From economics and advanced English to pre-calculus and physics, she has more determination than most high school seniors. While it isn't uncommon for some of her peers to slack a little during their senior year, Brenna does nothing of the sort.
After high school, Brenna plans to attend college. She is currently applying to nearby colleges on sports scholarships and she wishes to continue playing volleyball in college. Volleyball is simply her passion.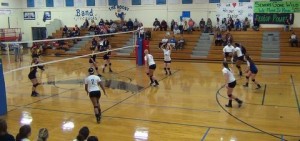 Brenna's Role Model
Many adolescents have conflicting relationships with their parents. However, that is not true for Brenna. She idolizes and looks up to one particular person in her life: her mother. Brenna says she gets her "strength, determination, and leadership from her [mother]," and that, "I don't know what I would do without her," she says. They were in it together even during a volleyball mishap last year that resulted in a serious injury.
It was on Halloween of last year when Brenna played her last game of the 2013 season. As she came down from a block, she went down on one leg and tore her ACL right off her bone. Later in December she had surgery for this and she was always missing school due to the injury. Her doctor explained to her that it would be near impossible to come back and play for the next season, but Brenna wouldn't stand for that. She pushed herself, and with the support of her mother, by late June she was playing again. It was truly a miracle.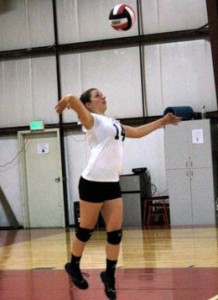 Elma Varsity Volleyball
This year's varsity volleyball team at Elma High School performed better than in year's past. Their record was 10-4 and they even made it to districts. Brenna divulges in an interview that, "All of my teammates are hard workers who I can count on – on and off the court. We're like an extended family. We get along well, we communicate well, and we have fun together. I'm not saying we are perfect, we do fight once in a while, but the difference between my teammates and other players is that we get over it quick, and are playing together like a team."
When Brenna was asked to describe the most memorable game in her experience, she knew her answer straight away. It was their cancer night game in which they won the first game but lost the last three. It didn't matter to the team, or Brenna, that they lost as much as it did that they were playing to the best of their ability. As Brenna says, "The only thing you can control is whether you give up or not."
Brenna is truly a remarkable and talented young woman, who understands the need for good sportsmanship and what is most important in her life.