By Chelsea Royer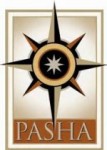 Scott Jones of Jones Welding and Fabrication knows how to do one thing really well and that's welding. Not that he doesn't have other hobbies or talents, but if there's one thing he's poured the majority of his life into, one ability with which he could tackle any project in its field, it would be welding. "I do what I do and that's what I do well," explains Jones. It isn't arrogance that's speaking.  It's 21 years of welding and fabrication experience.
Jones has tackled a variety of projects in his career. Most recently he was a part of the 520-Pontoon Bridge site in Aberdeen. All of Jones' work is hands on, rough, and often dangerous. Working as "pile buck" on over-water bridges, Jones is familiar with precarious and heavy labor.
His favorite project, however, was while working for a stint in Idaho building rock crushers. "The crew, the environment, the projects…I loved all of it. Not many people can say they've built rock-crushers," grins Jones. "They were big machines 168 feet long and 10-12 tons in weight. I helped build them from the ground up – it was a blast."
In a digital age, Jones says he isn't very good at working computers. Instead, he has a job many little boys dream about, operating heavy machinery, building bridges and welding rock crushers. Wherever Jones has worked, his job has been tough, gritty, and full of challenges.
With seven welding certifications, he has established himself as an "all position welder," which is partly why Jones' welding art is so delightfully surprising. When not on construction sites, Jones steals away into his shop where he welds together delicate sculptures, signs, decals, and the like. Each piece is unique, hand-designed, and a reflection of the softer edges of the artist.
"My wife asked me to make my first project – a personalized sign for one of our friends in the shape of a crab. I said 'no' at first but she talked me into it. It was supposed to be done in time for Christmas of 2011. It took me until Christmas of 2012 to figure it out," explains Jones.
"If it wasn't for friends and family, I never would have started creating art with my work. It was a step outside my comfort zone as art is something I've never been good at – I can't even draw a stick figure," he adds.
Because Jones' wife, Trisha, had the perseverance to encourage him to try something new, Jones took his first step into a world of creativity and he's been doing it ever since. He keeps his art as a hobby and something he does upon request.
Whether the project is a decal to hang on the side of a house or a sign for a chiropractic office, each piece is thoughtfully planned and precisely carried out. "The piece for the chiropractic office had me staring at a chunk of steel for two weeks before I began cutting and welding," says Jones.
Creating art is a good excuse to be in his shop, spend time with his fourteen-year-old son, and at other times to tune out the world. "It's something I can escape into. I like people, but while working, I like the solitude. When I'm under the hood, no one bothers me. I guess I'm an introvert when it comes to my projects," explains Jones.
The best part for Jones, whether on a big project or in his shop, is the challenge. "No two welds are the same. You can be in the same spot, but each time you weld it's different. You challenge yourself to make each weld better than the last. I think the biggest thing I've learned from this job is patience. If you try and rush it, that's where you make mistakes and have to chase problems," reflects Jones, who adds that confidence was also one of the landmark things he's learned while on the job.
With two decades of experience and learning, there's not a project in the welding field that Jones' couldn't learn how to do. It is something he loves well enough to make his career and his hobby and an art that all types of people can appreciate.
For those in Grays Harbor, check out Scott's Facebook page for more opportunities to shop local and support an artist in your hometown.