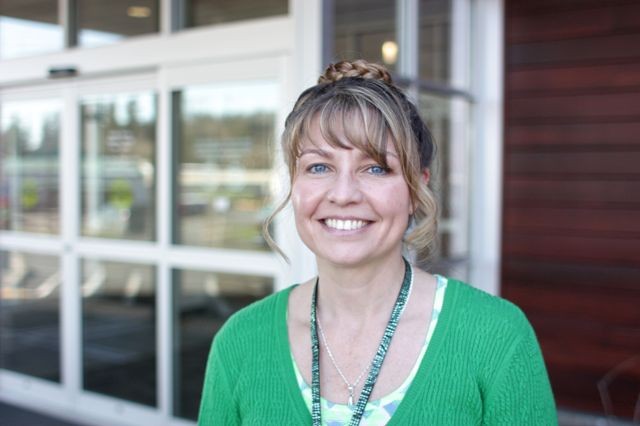 Jean Carter has been an emergency room nurse for more than two decades. The adrenaline rush of critical care and meeting the needs of urgent patients has been a lifestyle well-suited to her calm nature. Her performance peaks under pressure. Jean easily transitioned from Mark Reed Hospital into her new ER position at Summit Pacific Medical Center when the facility opened in the beginning of 2013. Since the hospital opened its doors, the number of patients has steadily grown. "As a team here, we kept setting goals for ourselves based on patient numbers," says Carter. "Those goals have been steadily met."
Yet as with many types of success, it has brought with it challenges for Jean and her co-staff to overcome. With only one ER doctor available at a time, the increasing number of patients became steadily more difficult to manage while also maintaining Summit Pacific's incredibly low average ER wait times of 25 minutes. Many of these patients, however, should not have been sitting in an ER waiting room. "Many patients coming through the doors were faced with the decision to wait until the weekend was over to see their own doctor or go to the ER. There was also a percentage of people who didn't have a doctor at all and would have had multiple weeks of waiting time before getting an initial appointment," explains Carter. Despite some patients needing nothing more than an antibiotic, they still had the high cost of an ER visit.
The chaos wasn't dying down and it was time for the Summit Pacific Medical Center team to get creative. With Carter in charge of coordinating, their game plan was to design an Urgent Care program for those with non-life-threatening conditions and those individuals who can't get an appointment quickly with their primary care physician. This would not only benefit the Summit Pacific staff, but most importantly, the patient. With ER visits adding up to hundreds or thousands of dollars at a time, an Urgent Care clinic would trim down emergency room traffic while reducing costs for the patient.
In February of 2015, the hospital launched the Urgent Care Clinic (UCC) for a set number of hours, Friday through Sunday. The program took off, swiftly meeting the needs of at least twenty patients a day, including the family members of Summit Pacific staff members. "A wife of one of our staff members developed an ear infection over the weekend that became increasingly painful. Her options without the UCC would be to wait in severe discomfort for Monday morning to see her doctor or go to the ER. Instead, she was admitted to the UCC and was so grateful for the option," explains Carter.
Renee Jensen, CEO at Summit Pacific, is especially excited for the new program. "Developing an Urgent Care is something I've wanted to do since I first became an executive but we never had the infrastructure for it. My daughter is now three years old and every time I've needed to take her to the ER because she needed a doctor on the weekend it has reignited a passion for getting an Urgent Care up and running," says Jensen, who has been leading the organization since 2007.
"The Urgent Care Clinic is a part of a bigger vision of being able to provide care at the right time, price, and level," continues Jensen. "Having the UCC is important as we want to reduce the cost of healthcare and develop more of a wellness focus instead of a sick focus. We want to be able to help patients when they first need it instead of when they are desperate for help. We hope that patients are excited about the program and will be willing to join us on our health care journey."
The Urgent Care Clinic will also help Grays Harbor County patients find a primary caregiver, if necessary, or seamlessly transition care back the family doctor for those who already have established care.
The UCC fits snugly into the mission of the Accountable Care Organization that is also a new development within Summit Pacific. The Accountable Care Organization (ACO) is the pilot project for the much bigger picture in placing more focus on prevention, wellness, and reduced costs for patients. "The UCC fits nicely into that – it is very complementary and the ACO and UCC are meant to go together," explains Jensen. "We are trying to do the right thing by putting patients at the center of care and do our part, through these experiments, to better support the patients."
Currently, patients from Grays Harbor County can walk-in to Summit Pacific, without an appointment, and be treated in the Urgent Care seven days a week.
Urgent Care Hours
Monday—Friday from 12:00 p.m. – 8:00 p.m.
Saturday and Sunday from 10:00 a.m. to 6:00 p.m.