Tucked away in Western Washington, Grays Harbor County is a beautiful place to live. Filled with mountains, rivers, forests and close to the breathtaking ocean, we loving calling this area home. However, much of this natural beauty is made possible by the heavy rainfalls we see each year. With the rainy season lasting many months, it's a good to have some indoor fun ideas tucked away for when your kids get restless and need something to do.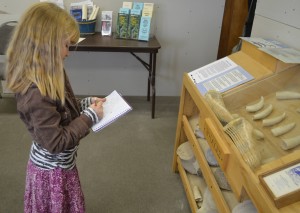 Here are a few options to get you started:
Go bowling at Rainer Lanes. Open daily, this bowling alley is guaranteed to provide your family with hours of fun. Cost is $3.75 per person, plus an extra $2 charge if you want to rent bowling shoes. The facility has six bowling lanes that offer bumper bowling for your youngest players. Hours of operation are 4:30 p.m. to 10:00 p.m. Monday through Thursday; 1:00 p.m. to midnight on Friday; noon to midnight Saturday and noon to 9:00 p.m. on Sunday. Rainer Lanes is located at 415 W Heron Street in Aberdeen and can be reached at (360) 532-7977.
Tour the Westport Aquarium. Founded in 1955, the Westport Aquarium is the oldest aquarium in the state. Featuring gorgeous fish and hands-on displays, it is a fun, educational spot for you and your kids to visit. It is also great place to learn about local fish and the fishing industry in Grays Harbor. Free crafts are always available in the gift shop where kids can turn their creativity into a fun project.
Visit the Extreme Fun Center. The new owners of the South Shore Mall have been hard at work transforming the largely vacant building into a huge family fun center. While it is still a work in progress, part of the fun center is open and ready for you and your kids to enjoy. The Arcade is full of cool games, and a few rides for your little ones. Most activities cost $1 each. Families can load however much money they want onto a card. Next, swipe and play whatever activities you choose. Open from 11:00 a.m. to 9:30 p.m. Monday through Saturday, and 11:00 a.m. to 7:00 p.m. on Sunday.

Sarah Livingston, Youth Services Librarian at the Hoquiam Library makes story time enjoyable and interactive. Her cheerful personality and enthusiasm keeps kids engaged and having fun.

Watch a Movie at 7th Street Theatre. The gorgeous 7th Street Theatre in downtown Hoquiam hosts affordable, family-friendly movie nights on a monthly basis. From westerns, to comedies and holiday films, there is something everyone in your family will enjoy. Tickets for movies generally run in the $5 range and are a great opportunity for a family outing.

Read and Play at the Timberland Regional Library. The Timberland libraries in Grays Harbor do a fantastic job of providing year-around activities for children and teens. "If you are looking for a free, fun place to read, learn and play, you can't do much better than your local library," said Sarah Livingston, Youth Services Librarian at the Hoquiam library. "Whether you want to learn about new technology, attend a program, join a club or find your next favorite book, we are here to help." The Aberdeen, Montesano and Elma libraries host family story time each week, featuring songs, rhythms, puppets and a story. The Hoquiam library has traditionally hosted a weekly Lego club for kids and families. Movie nights, special events and craft programs have all been seen at the libraries. Programs rotate throughout the year so call your local library or check online for an updated schedule.

With cozy mats, soft sorting toys and an engaging fabric board, the infant center encourages little ones to enjoy tummy time while exploring colors and textures.

Have fun at the YMCA of Grays Harbor. The YMCA of Grays Harbor provides numerous opportunities for kids and families to get involved and stay active no matter how wet it is outside. While a new schedule is put out each quarter, there are always loads of activities for kids of all ages. Activities include swimming lessons, gymnastics, sports opportunities and special events. There has even been cooking classes, science activities and dance lessons. If you are not a Y member, you can still enroll your child into a specific class or activity. Financial aid is available for families who cannot afford the programs.

Visit the Westport Maritime Museum and Lighthouse. "You can visit the Maritime Museum for a great indoor, family experience, including the Destruction Island Lens, Discovery Room for the kids and Covered Whale Buildings," said Julie Smith, operations manager for the museum. Admission to the museum is $5 for adults; $3 for teens ages 13-18, $2 for children ages 6 to 12. Children 5 and under are free. While visiting the museum you can also tour the Grays Harbor Lighthouse and climb to the top. Children must be 5 years of age and 40 inches tall to participate in this activity. Hours of operation can be found here. Private tours of the lighthouse can be scheduled during the "off-season" (December and January).

Encourage your kid to learn, play and grow at your local library, where there is always something new to do and explore.

Explore the Coastal Interpretive Center. The Ocean Shores Coastal Interpretive Center is a great place for your kids to learn and experience nature indoors. "People of all ages can spend anywhere from one to three hours looking at our exhibits of touchable shells, rocks, bones, and pelts," said Virginia Molenaar, Secretary to the Board of Directors. "Quinault Indian culture, mounted animals, shipwrecks, tsunami debris, and Ocean Shores history are also featured." The Museum is open Saturday and Sunday from 11:00 a.m. to 4:00 p.m.
Enroll in a Class. The Montesano Community Education (MCE) is a nonprofit, volunteer organization dedicated to lifelong learning. They have been serving the members of Grays Harbor County since 1974. The group works in conjunction with the Montesano School District, which provides space for the classes. MCE offers a variety of classes for all age groups, including children. While classes vary each quarter, they have traditionally offered classes in children's theatre, dancing, tumbling, baking, art and so much more. Reasonably-priced and featuring fantastic instructors, these classes are a wonderful opportunity for your kids and teens to learn and have fun.